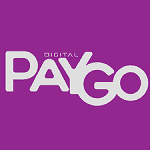 EMPLOYMENT OPPORTUNITY – TEAM LEADER (CONTACT CENTRE)
The Team Leader will report to the Contact Centre Head. He/she will be expected to ensure that Digital PayGo delivers and exceeds all set Inbound/Outbound performance KPIs. The Team Leader will also lead and manage the Customer Service Representatives (CSRs).
Manage all inbound activity including product, customer engagement, customer complaints, completion of orders and campaigns among others, exceeding minimum set performance standards by BPO structured performance contracts and Service Level Agreements
Coach and conduct staff skill development activities
Hosting 1-2-1's and team meetings
Manage end-to-end service quality through call monitoring, quality feedback sessions, etc.
Deliver comprehensive daily, weekly and monthly outbound reports for management and partners
Closely monitor team performance and identify gaps for coaching and training
Keep up to date with any changes in client sentiments and perceptions affecting uptake of the product offerings
Deliver the allocated part of the operation within agreed budgets, service levels and business targets
Drive culture within the team that will promote excellent performance and ensure a motivating environment for Team Leaders
Any other responsibilities or tasks as may be assigned by management.
KEY REQUIREMENTS
Grade 12

Credit or above mandatory in Mathematics & English and any other three subjects

Diploma in Business Administration, Information Technology, or equivalent qualification in Customer Service Leadership & Management or any other relevant subject
A Bachelor's Degree will be an added advantage
Minimum of 4 years experience in inbound and/or digital contact centre operations
Outstanding interpersonal and communication skills for interacting with customers via phone and other digital channels
Excellent computer handling skills
Excellent leadership and communication skills
Ability to maintain composure under stressful conditions
Excellent reporting skills
ESSENTIAL SKILL SETS & COMPETANCIES
The role requires an individual with a deep commitment to the opportunity in the long term. Other required knowledge, skills and competencies include:
Excellent communication skills, both written and verbal
Strong interpersonal skills to be able to deal with people at all levels
Analytical skills to interpret data and trends
Strong customer focus, guided by follow-up and follow-through and excellent telephone manner
Leadership skills and the ability to motivate and develop staff
Must work with integrity in all interactions and strive for excellence in all aspects of the job
Ability to work well in teams
Confidence and good business sense
Ability to set, meet and exceed targets
A focused and self-motivated approach to work
A flexible attitude and the ability to manage change
All applications must have an application/cover letter and detailed curriculum vitae indicating the position being applied for in the subject line and should be sent by email to
[email protected]
no later than Wednesday 30th March 2022.
Kindly note that you MUST attach copies of Grade 12 and Tertiary qualifications along with the application cover letter and curriculum vitae. Applications sent without these attachments WILL NOT be considered.
ONLY SHORTLISTED APPLICANTS WILL BE COMMUNICATED TO