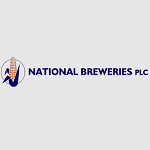 National Breweries Plc is Zambia's leading producer and distributor of Traditional African Beer. Our affiliation to Delta Beverages gives our employees a sense of pride and that of belonging to one of the biggest international brewing companies in the world. The Company offers opportunities for all to learn develop and grow, whilst offering challenging career opportunities for lateral or vertical advancement.
We are inviting applications to fill the following vacant position:
Position: Team Leader – Brewing x2
Location: Lusaka
Contract: Permanent
Reporting to the Production Supervisor, the successful candidate will be accountable for the
following:
Monitor production processes from brew-house, ferment, up to vibro screening.
Interpret and implement production plan for shift e.g. number of brews, volume of beer filtered.
Manage the team to improve process quality and productivity.
Co-ordinate scheduled maintenance e.g. inspection etc.
Communicate effectively in the workplace through shift team meetings.
Ensure application of administration systems and procedures.
Administer conditions of employment for team members.
Order, track and control raw materials.
Identification of out of control situations from process monitoring.
Develop milling, ferment and process attendants.
Ensure a healthy industrial relations climate.
Comply with safety, health and environmental legislation and procedures.
Manage waste discharge from the brew house and ferment.
Lead production activities in accordance with the Manufacturing Way work practices.
Plans, organizes and controls the utilization of Human Resource to ensure high productivity and minimum waste during shift.
Performance management for the team.
This job is particularly suitable for candidates who meet the following minimum requirements:
Diploma/Degree in Engineering, Production Management or Science related fields
Certificate or equivalent in Opaque Beer Brewing added advantage
Computer literate, Experience with Manufacturing Systems, Experience with Safety Systems.
Knowledge of SAP is added advantage.
At least 2 years working experience in FMCG industry.
Reliable, Trustworthy, self-disciplined and Hardworking.
SUBMISSION OF APPLICATIONS
Interested persons should send their applications and CV's not later than 3 May 2022 to;
The Human Resources Specialist
National Breweries Plc
Sheki Sheki Road
PO Box 35135
Lusaka
Email address: [email protected]
(Only shortlisted candidates will be communicated to & all attachments should be in a single PDF File.
Kindly state the position in the subject line)