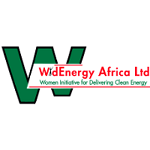 We are a social, for profit start up that focuses on last mile distribution of clean, affordable and reliable energy solutions. Since 2016, we have empowered over 20,000 Zambians with solar products especially with our recently launched Pay As You Go solar home systems in the market.
Our solar products allow customers to use mobile payments such as Mobile money and Airtel Money to pay for their solar lighting system on a weekly basis, which makes it affordable, environment friendly and healthier for off grid customers such as farmers.
We are searching for a talented, motivated and experienced candidate to join our team as "Team Leader".
Key Responsibilities And Accountabilities
Ensure all local authorizations and permits to operate are compliant
Daily Coordination with the headquarter for a physical count of stock levels at the Service Center
Monitor all stock status from service center to the field and vice versa; should record all statuses on the
inventory monitoring sheet.
Ensure minimum required inventory levels at the Service Center Office
In coordination with sales Team Leader, ensure Sales Agents receive adequate stocks to achieve sales
targets
Make follow up calls to customers
Train Sales Agents on basics when required
Keep good records of products returns and spare parts at the Service Center Office
Keep good records of marketing materials and Sales Agents gear at Service Center Office
Manage and resolve customer complaints
Identify and escalate issues to Supervisors
Provide product and service information to customers
Document all call information according to standard operating procedures
Recognize, document, and alert the management team of trends in customer calls
Complete call logs and reports
Achieve monthly KPI scores
Submit daily reports to the Sales and Operations Manager
Skills
Ability to ride a motorbike
Strong ability to develop new sales channels and connect with local communities
Knowledge of customer service practices and principles
Excellent data entry and typing skills
Superior listening, verbal, and written communication skills
Fluent in verbal and written English, AND of the main local Zambian language of the region
Requirements
Minimum education: Grade 12 or above (1-2 years of university preferred)
Experience in field sales and team management is a MUST
Must be a resident of where the Service Center will be located (Lundazi)
Good knowledge of region where the Service Center will be located (Lundazi)
Must be in good physical condition and holder of a motorcycle-driving license
Must have a strong link in Agribusiness (Desirable)
Interested candidates who meet the above requirements to send their resumes to [email protected].
WidEnergy Africa Ltd is an Equal Opportunity Employer and prohibits discrimination and harassment of any kind; Gender, ethnicity, race and religion among others.