Full Time
Applications have closed.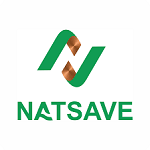 National Savings and Credit Bank
In line with our business priorities aimed at ensuring outstanding customer experience and the need to effectively manage the challenges and opportunities faced by the Bank, the Bank seeks services of highly motivated, result-oriented, well-qualified and experienced professionals to fill the position of Team Lead Sales and Service – LMB – NG 5
1. Purpose of the Role
The purpose of the role is to participate and provide guidance in the day-to-day Credit, Sales and Service operations of the Branch and ensure that policies and procedures are followed.
2. Key Responsibilities
a) Sales and Service Accountabilities
o Ensure that front line staff adhere to right etiquettes through Front Office Guidelines, queue management and migrating customers to increase use of ATMs and POS.
o Provide adequate and appropriate capacities in terms of staffing, competitive customer service skills and tools to have continuous quality customer experience to support the branch's competitive advantage.
o Deliver services to both external and internal customers within set turn-around-times using Service Level Agreements (SLAs).
o Using the top 100-customer list, call customers regularly to cement the relationship with the bank.
o Consistently engaging staff in sales and service activities in order to generate business and to maintain a positive sales environment by embedding a sales culture.
o Establish sales leads from bank records, to sell and cross-sell bank products and services through interactions with customers and other people.
o Be instrumental in coordinating sales and service activities in the branch, including meetings relating to sales and customer service and participate in community affairs in order to promote the bank's Corporate Social Responsibility.
o See to it that all staff record and track their achievements against their set targets.
o To record and track your achievements in line with set targets, and to appraise yourself at every quarter-end. To ensure that all branch staff are appropriately appraised by their line supervisors at every quarter-end.
o To engage and encourage staff to come up with innovative ideas of continuous improvement in the areas of customer service, sales and operational processes.
b) Credit Accountabilities
o Undertake credit appraisals and ensure that all lending documentation are fully completed as per Credit Policy and Procedures of the Bank.
o Ensure that loan recoveries are done properly, coordinating loan collection activities and managing the general Credit Risk of the branch.
o Ensure that key compliance KYC documents like Key Facts statements, Credit reference bureau statements, letters of undertaking, collateral documentation are executed fully by borrowers.
o Monitors changes in the borrower's financial conditions that may impact the loan performance.
o Ensure compliance with guidelines tabulated in the Debt recovery policy when dealing with distressed loans.
o Consistently monitor the loan book and grow it to achieve TAT of 48 hours from receipt of loan applications.
o Effective, timely management and closure of all Credit Related Audit matters that may arise from time to time.
3. Requirements
o Full Grade 12 certificate
o Minimum of Bachelor's degree in Banking and Finance or any other related commercial field
o Minimum of three (03) years' experience in Credit Management
4. Other Skills and Attributes
o Working knowledge of the Banks products and services
o Must exhibit drive and passion for customer service excellence.
o Ability to evaluate needs of customers and determine what products or service would best serve those needs.
o Must be proficient in Excel Microsoft Office tools.
o Excellent Communication skills
5. Application Process
If you meet the above requirements, kindly submit your application letter together with copies of qualifications and a detailed Curriculum Vitae to:
The Head – Human Capital and Administration
National Savings and Credit Bank
P.O. Box 30067
LUSAKA
Or e-mail your application to [email protected]
Closing date for receiving applications will be 21st June 2023.