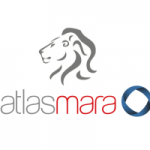 Atlas Mara
Exciting Career Opportunities
Designation: Team Lead-Core Banking Application
Reporting Line: Country Manager – Banking Application & Support
Business Unit: Core Banking Application
Location: Lusaka
Job Purpose
To manage and provide technical support to core banking application and other systems which it Interfaces to ensure quick resolution of issues.
Key Outputs & Responsibilities
Strategy Development, Execution and Alignment
Develop systematic process Improvement plans and work with all stakeholders to Improve the look and feel of old and new products.
Providing support in strategy formulations ensuring that functionality of the projects are in accordance with the business requirements in establishing superior customer service.
Business Development, Concept Design and Implementation
Partnering with other departments to design and implement effective business processes to ensure Increased customer satisfaction.
Work with business units to achieve the best approach to customer propositions as they work with various vendors to develop solutions that improve customer experience.]
Partnership Management
Ability to lead from the front by constant engagements with various partners to ensure consistent delivery of customer service.
Manage and always review different touchpoints with a view to continuously seek remediation and improvement.
Manage Audits and Compliance Issues relating to service standards and complaints management.
Agent & Service Management
Ability to influence the change and improvement of products, processes, services, or solutions in a way that creates distinctive value for the organization to Improve service management Incrementally or boldly.
Periodic reviews of products setup on the system to see to it that they are in line with the tariff guide to avoid customer complaints.
Work with the complaints manager to ensure that complaints are closed off timely and customers are informed of outcomes.
Stakeholder Relationship Management
Assist the business to run application projects, providing support and project management Input where required to remain visible and secure confidence from stakeholders.
Always have an external view on products and services for purposes of capturing Industry best practices.
Team Leadership, Management and Mentoring
Effective teamwork, self-management to promote a co-operative climate in working with others
Exhibit strong team leadership, management and mentoring to ensure productivity benchmarks are met In line with KPIs
Education Requirements
Grade 12 School Certificate with 5 credits, English and Mathematics inclusive.
Degree in Computer Science or relevant IT Degree
Oracle or Flexcube Certification would be advantageous
Experience, Skills & Knowledge
5+ years' experience across the banking business units
Relevant business degree . Competent In Database Systems – Oracle, MySQL, MS SQL etc
Competency in Flexcube Core Banking Systems or any core banking system
Proficiency in MS Office applications
Interested Applicants who meet the job requirements should e-mail their CV's to [email protected]. Please note that only shortlisted candidates will be contacted. Clearly state the position you are applying for as the subject. Closing date: Tuesday, 14th September. 2021.