Full Time
Applications have closed.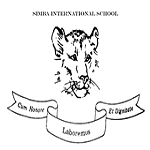 Simba International School
Simba International School
Ndola Zambia
EMPLOYMENT OPPORTUNITY
Based in Ndola, Zambia, Simba International School is a co-educational, fee-paying, non-profit school, which provides an internationally recognised education to a culturally diverse, globally-minded student body in a caring and supportive learning environment.
We are one of the oldest established international schools with an excellent track record for academics and character development. Simba School is a Cambridge International Assessment Education (CAIE) centre .
The school is expanding and needs teachers who are entrenched in promoting academic excellence in IGCSE, AS and A level programmes. This should be coupled with extensive knowledge of digital resources and excellent computer skills.
Simba School is a member of ISAZ. The school is in an exciting phase of facility and curriculum development and offers an enriching and enjoyable sense of professional fulfilment.
We are looking for qualified, Cambridge experienced and enthusiastic teachers to join the team effective January 2023:
1. Mathematics (secondary 1 post)
2. Food & Nutrition / Food Science (secondary & primary 1 post)
3. French & English (secondary 1 post)
Requirements:
Experience with teaching respective Cambridge subjects: Mathematics, Food & Nutrition, French at IGCSE, AS & A level
Experienced in teaching Cambridge with traceable record of success with students at examinations.
Highly professional, committed and innovative educator
Uses IT applications proficiently in research and teaching for the benefit of students.
Extensively contributes to life at the school, e.g. by offering extracurricular activities or participating in them.
Life-long learner who is happy to undertake Continuing Professional Development to increase knowledge, skills and practice in the classroom
Is an effective and accurate user of English
Shares our excitement of offering high quality international education to diverse students
Understands demands and intricacies of working in a culturally diverse environment by
Meeting set targets, standards and best practices in the profession.
Teaching attributes
a) Self-leadership, knowledge and understanding in planning and implementing academic programmes by following teaching standards.
b) In-depth knowledge of a range of respective subject areas and field of study in Cambridge curriculum.
c) Able to cultivate professional relationships in teaching & learning and innovation.
d) Ability to manage community engagement and parental involvement.
e) Ability to plan and adhere to deadlines in line with set performance appraisal targets
Qualifications and Qualities:
Degree qualification or better in the respective subject from a recognised institution.
Related qualifications, CPD courses and training relevant to the subject.
Proven track record in IGCSE, AS & A level teaching with traceable referees.
Registration with Teaching Council of Zambia.
Simba offers an attractive remuneration package and gratuity which is paid upon successful completion of each contract.
How to Apply
The school is an equal opportunity employer. Suitably qualified, self-motivated and results oriented candidates are encouraged to apply. Electronic applications accompanied by detailed Curriculum Vitae and supporting documents should be forwarded to the following addresses on or before 14th October 2022.
Attention: The Headmaster
SIMBA INTERNATIONAL SCHOOL
14 Airport Road,
P.O. Box 240216
NDOLA, Zambia
E-mail: [email protected]
AND
[email protected]