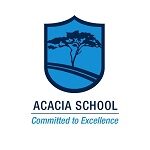 Excellent Teachers Required
Acacia School is a high-quality pre and primary school in Livingstone, Zambia. We facilitate the education of children from Playgroup to Grade 7 by offering both the Cambridge and the Zambian curriculum. The programs inspire learning through skills acquisition and encouraging students to uncover new abilities for a global world. We have both day and boarding children whom we offer an all-around education with a strong focus on Individualised learning.
We invite applications from qualified individuals for the following posts for January 2022:
Early Childhood Specialist – Nursery and Reception
Lower Primary School Teacher – Years 1 – 4
Upper Primary School Teacher – Years 5-7
Physical Education Teacher
Individualised Learning Specialist
We seek enthusiastic, qualified and experienced teachers to take up exciting jobs effective January 2022. Preferred candidates must be reflective, passionate and highly creative with experience of successful teaching at primary school level and a wider understanding of current educational issues.
Applicants must have a minimum of the following;
A recognised primary teaching qualification from an accredited provider
At least 3 years of experience at an appropriate level. Candidates without experience will not be considered o The applicant must be registered with the Teaching Council of Zambia
A relevant teaching Degree or Diploma from a reputable University. Subject speciality for Upper Primary School applicants will be desirable
Cambridge curriculum experience in a vibrant and recognised institution will be highly advantageous as will a flexible and positive attitude
Swimming is a prerequisite for the Physical Education position in addition to being able to teach one class-based subject
The Individualised Learning Specialist must have experience of working with children with different learning challenges including ADHD, dyslexia and memory and processing deficits
Interested candidates should submit an application letter and curriculum vitae by email to the Headteacher Acacia School through the following email address, [email protected] The closing date for receiving applications is 30th September 2021. Please note that only shortlisted candidates will be contacted.
Find Zambia Jobs – The best job board for Jobs in Zambia