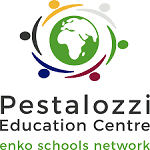 Pestalozzi Education Centre
Teacher – Business Studies, French, Music-Dance-Drama
Pestalozzi Education Centre is an international school offering Cambridge and IB curriculum along side the National Programme. Pestalozzi Education Centre is member of Enko Education, a group of 15 African International schools, operating in 9 countries across the continent. As a member of the Enko family, the school is rapidly evolving to deliver quality and affordable international education,
About Enko Education
Students from Sub-Saharan Africa are under-represented in the world's best universities. In the US, a country hosting 900,000 foreign students, only 31,000 of them come from that region. In contrast, 100,000 come from India, a country with the same population size and GDP per capita as Sub-Saharan Africa. This discrepancy stems from the inadequacy of traditional secondary school education on the continent and affordability of most international schools.
Enko Education aims to drastically enlarge the access to outstanding international secondary education in Africa, by building one of the largest networks of schools in the region. We designed an international secondary-school model relying on international curriculum such as IB and Cambridge, significantly more affordable than any other international secondary-school.
The vacancy
We are looking for qualified and enthusiastic teachers to join the team and to teach Cambridge IGCSE and IB Diploma Programme. We are looking for qualified, experienced and dynamic teachers in following subject areas:
1. Business Studies/Accounts/Commerce
2. French
3. Music, Dance and Drama
These are full-time positions.
Expected profile
In order to deliver a world-class programme, Pestalozzi is committed to providing world-class professional development opportunities to its teachers. Benefiting from the collective expertise in Enko Education, our teachers are facilitators who leverage inquiry and research-based learning to create life-long learners and risk-takers.
The ideal candidate:
Has experience with teaching one or more of the subjects
Is a highly professional, committed and innovative educator
Uses IT applications proficiently
Extensively contributes to life at the school, e.g. by offering extracurricular activities or participating in them
Is a life-long learner who is happy to undertake Professional Development to increase her/his skills in the classroom
Is an effective and accurate user of English
Has the relevant qualification and teacher certification
Shares our excitement of offering high quality international education to African students