Full Time
Applications have closed.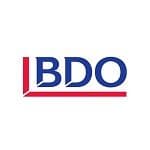 Tax Senior
Responsibilities:
Prepare/review and submit quarterly provisional and annual corporate income tax returns.
Prepare/review and submit monthly Pay as You Earn, NAPSA, Value Added Tax and Withholding tax returns.
Must have a good understanding of local and international tax principles
Must be Conversant with ZRA online portal.
Attend to tax account reconciliations for all tax types.
Must be able to prepare and attend to Tax Audits.
Develop junior staff in the team through on-the job coaching, maintain strong client relationships
Knowledge of payroll will be an added advantage
Qualification
CA Zambia, ACCA, Bachelor's degree in Accounting or a Degree in Taxation
At least three years practical experience in a similar role
Excellent knowledge of tax principles and law, tax audits, tax compliance and all types of tax returns.
Must be a registered ZICA member.
Proficient use of Microsoft Excel, PowerPoint, and Word
Exceptional research, analytical and writing skills
Demonstrated ability to set goals and develop priorities to ensure that work is completed with a high degree of accuracy within the context of completing deadlines
Good communication and interpersonal skills
Team player
We offer:
Competitive remuneration package
Opportunities for career progression
All applications should be sent to [email protected] not later than Monday 31 October 2022. Visit our website www.bdo.co.zm for more information.
Only shortlisted candidates will be contacted.