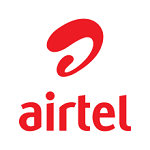 DEPARTMENT : Finance
VACANCY : Tax Manager
LEVEL : Senior Manager
LOCATION : Lusaka, HQ
JOB PURPOSE
To effectively manage the tax affairs of the company and maintain excellent relationship with the relevant tax authorities. The role primarily focuses on ensuring tax compliance with the statutory requirements of preparation and filing of tax returns, identification and mitigation of tax risks, advising internal stakeholders on matters of taxation and handling tax queries, enquiries and audits. This also involves ensuring accurate tax provisions in the management accounts and statutory audited financial statements.
REPORTING TO THE FINANCE DIRECTOR, CORE RESPONSIBILITIES ARE:
Tax research & dissemination
Tax risk review and management
Supervision of tax accounting and reporting
Tax optimization and strategy
Tax advisory and training
Tax compliance, documentation and administration
Tax audits and resolution of tax disputes, assessments and demands
Special projects and other assignments
SKILLS AND KNOWLEDGE
Educational Qualifications & Functional / Technical Skills
Bachelor's Degree in Commerce, Tax, Economics, Mathematics/Statistics, Business Administration, Accounting or equivalent.
Professional Qualification in Taxation will be an added advantage
Relevant Experience
8-10 years of Tax practice experience and In-depth knowledge of the Zambian Tax laws and regulations.
Other requirements (Behavioral etc.)
Strong financial and analytical skills
Excellent report writing skill
Relationship management and Good interpersonal skills
CLOSING DATE
Suitable candidates requested to apply by sending through their CV's to [email protected]. Closing date for receiving applications is 6th October, 2021.
Airtel is an Equal Opportunity Employer and is non-discriminatory on the basis of race, gender, sexual orientation, disability, ethnic grouping.
Please note that due to the high volume of applications received, only shortlisted candidates will be contacted.