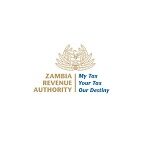 Zambia Revenue Authority (ZRA)
TAX CONSULTANT – ZRA06 (03)
Job Description

Reporting directly to the Senior Tax Consultant, the jobholder will be responsible for implementing Customer Experience strategies through the provision of front office and outdoor customer services to the satisfaction of both internal and external customers.

MAIN DUTIES/ACCOUNTABILITIES
Promptly meet and greet customers to ensure smooth navigation through ZRA processes;
Answer and respond to customers enquiries by providing accurate, timely and clear information on their tax matters;
Assist and support customers to access e-services for information, registration, payments and return filing on all available platforms;
Ensure timely processing and approval of customer applications including registrations, assessments, amendments, demographic updates and issuance of Tax clearance certificates;
Attend to correspondence from external and Internal Customers;
Participate in Customer Experience Taxpayer Education programs including seminars, workshops, stakeholder engagements and distribution of booklets and leaflets;
Ensure availability of required forms, leaflets and other documentation at all times;
Schedule and organise meetings and other assignments for Senior Tax consultants;
Conduct customer feedback Surveys;
Contribute to the Units adherence to the Taxpayer Charter;
Identify personal training needs and request for it; and
Prepare monthly Unit statistics and reports for consolidation by Senior Tax Consultant.
MINIMUM REQUIREMENTS
Grade Twelve (12) School Certificate or General Certificate of Education Equivalent;
Degree in Marketing, Business studies, Education, Accounting; and any other relevant qualifications; and
Minimum of two-years work experience in a relevant field.
OTHER SKILLS AND ATTRIBUTES
Team player
Integrity
Good Communication skills
Decisive
Good time management skills
Good interpersonal skills
Please note that only shortlisted candidates will be contacted
Kindly note that Zambia Revenue Authority does not solicit for fees at any stage of the recruitment process, any such attempts should be treated as fraudulent and reported immediately.
Job Opening date :
25-Aug-2021
Job closing date :
10-Sep-2021