Full Time
Applications have closed.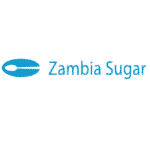 Tax Accountant (1 Position, Middle Management) – Nakambala (Mazabuka)
Zambia Sugar Plc is a subsidiary of Illovo Sugar Africa (Pty) Ltd Group and is the leading sugar producer in Zambia.  Its main activities are the growing of sugar cane, the production and marketing of sugar and other sugar downstream products.
TAX ACCOUNTANT (1 POSITION, MIDDLE MANAGEMENT) – NAKAMBALA (MAZABUKA)
The Company invites applications from suitably qualified and experienced persons to fill the position of Tax Accountant in the Finance Department, based at the Nakambala offices in Mazabuka. This position reports to the Tax Specialist.
The successful incumbent will be responsible for ensuring tax compliance with tax legislation and mitigates potential tax exposures.
Key performance areas
Compliance with tax regulations which affect Zambia Sugar Plc operations at all times.
Prepares all tax returns and payments for the following tax types, including their timely processing to avoid tax penalties: Monthly Pay As You Earn (PAYE) payments; Monthly Value Added Tax (VAT) payments (Sales Tax), Monthly Withholding Tax WHT payments; Quarterly Income tax provisional payments and Annual corporate tax returns.
Maintains detailed supporting schedules for all tax returns and payments.
Prepares tax journals and reconciliation of tax related accounts to ensure the accuracy and integrity of ledger transactions.
Collection and reconciliation of withholding tax certificates from Zambia Revenue Authority (ZRA).
Provision of withholding VAT confirmations to all suppliers.
Ensures all Zambia Revenue Authority (ZRA) legal requirements are met in order to mitigate potential tax risks.
Communicates tax legislative requirements and ensure records are kept in relevant departments to ensure compliance at all levels of the business.
Files all Tax returns.
Withholding VAT reconciliations with suppliers and Zambia Revenue Authority (ZRA).
Ensures full compliance with internal control matrix (ICM) in respect of controls relating to taxation and record keeping.
Contributes to the development of a positive team culture.
Embraces self-development and continuous personal growth.
Promotes and adheres to Group procedures, policies and guidelines, including, without limitation those relating to SHERQ, Competition Law and Anti-Bribery and Corruption (ABC).
Minimum specifications
Full Grade 12 Certificate
Bachelor's degree in Accountancy / CIMA / ACCA / CA Zambia or Equivalent
5 years' relevant working experience
Member of Zambia Institute of Charted Accountants (ZICA)
Strong business analytic skills with emphasis on accounting and reporting skills
Goal-orientated and committed to delivering quality outputs.
Ability to work effectively and proactively under pressure within limited time constraints
Excellent communication and interpersonal skills, with the proven ability to build strong relationships
Value alignment to Illovo values
Should you be interested in applying for this role, please submit your detailed CV, copies of relevant qualifications, relevant professional accreditation, registrations and ID/Passport to [email protected] . The subject of your email should read: Application: Tax Accountant, respectively.
Closing date for applications: Wednesday 8 June, 2022.
Applicants may be required to complete pre-employment checks (qualification, credit, security, background, and medical assessments) as part of the recruitment process where applicable.
Should you not hear from us within 4 weeks after the closing date, please accept that your application was unsuccessful.