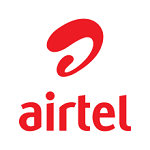 DEPARTMENT : Human Resources
VACANCY : Talent Acquisition and Management Manager
JOB LEVEL : Senior Manager
JOB PURPOSE
To provide professional and strategic consultative talent acquisition management services to Line Management in the implementation of HR solutions in alignment with business strategy.
REPORTING TO THE HUMAN RESOURCE DIRECTOR – THE MAIN RESPONSIBILITIES ARE;
1. Talent Acquisition
Ensure timely filling of key vacancies and adherence to staffing turnaround time
Categorization of Key talent as it pertains to recruitment and ensure up to 1 month Turn Around Time (TAT)
Conduct recruitment assessments
Contract management
Recruit the right talent in consultation with function head, as per defined recruitment guidelines
2. Talent Review & other Talent Management Practices
Manage the facilitation of organizational talent reviews
Management of the Talent Management process
3. Work Force Planning
Manage the Work force planning process and ensure adherence to budgeted Headcount numbers through recruitment
Estimate, devise & propose a manpower (recruitment + attrition) based Headcount budget and on an on-going basis monitor & Control the budget
4. Organization Structures
Design of assigned Group's structure in Line with Headcount Management and Organisational Structure policy.
Ensure alignment of Organizational Structures to recommended Structures
5. Redeployment and Market analytics
Conduct trends and report analysis on various Human Resource indices as it pertains to Talent acquisition and Management
Redeploy employees as and when required
Conduct Talent mapping exercises from time to time
6. Human Resource Business Partner – Commercial functions
Provide Human Resource business partnering support services to commercial functions within the organization.
REQUIREMENTS
Bachelor's degree in Human Resources/Behavioral Sciences or any related discipline
A professional qualification
3 years' overall experience in Human Resources in a multinational business environment in a HR Generalist role
5+ years' experience in managing a Talent Acquisition and management function
Solid problem-solving and business acumen skills
Proven organizational development, performance management and employee relations skills
Must demonstrate interpersonal savvy with the ability to maneuver through complex situations effectively while building constructive relationships
Ability to build partnerships in a matrix organizational environment along with providing coaching/counseling to all levels within the organization
Experience working with organizational leaders to define and execute HR talent strategies linked to organizational goals
PERSONAL BEHAVIOUR REQUIRED IN THE POST
Business awareness
Hands on attitude
High personal standards and goal oriented
Culture sensitivity
Strong interpersonal skills in dealing proactively with all levels of internal and external management and vendor or agency personnel
High degree of professionals, maturity and confidentiality
Able to work on a broad variety of projects
Solid problem-solving and business acumen skills
Strong level of influence and negotiation skills.
Able to work efficiently as a team member
CLOSING DATE: 
Suitable candidates requested to apply by sending through their CV's to [email protected]. Closing date for receiving applications is Friday 8th October, 2021.
Airtel is an Equal Opportunity Employer and is non-discriminatory on the basis of race, gender, sexual orientation, disability, ethnic grouping nor HIV/AIDS status. Please note that due to the high volume of applications received, only shortlisted candidates will be contacted.