Full Time
Applications have closed.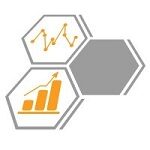 IHM Southern Africa
Application Deadline : Tuesday, 23 Aug 2022
  Location/Country : Lusaka Zambia
  Software Development & Applications : Software Development & Applications
  Job Grade : IHM6
  Reporting Structure : Chief Technology Officer/Senior Systems Engineer
Job Purpose
The purpose of the systems quality assurance specialist is to ensure that the EHR System or any software system that IHM will develop meets the established standards of quality, reliability, usability, and performance required. Responsibilities will include developing and implementing quality assurance policies, conducting tests and inspections, process, or system issues and presenting solutions. The incumbent will propose measures to correct or improve the electronic health record System to meet established quality standards.
Academic & Educational Qualification
Bachelor of Science Degree in Computer Science or related field
IT certifications will be an added advantage
Minimum of 5 years performing similar duties
Knowledge and Experience
Experience in Systems Quality Assurance or equivalent demonstrated through one or a combination of the following: work experience, training, and education.
Knowledge and understanding of the SmartCare.
Skills and Competencies
Excellent and effective communication skills – verbal and written to explain bugs and issues of the system
Ability to handle sensitive issues of a confidential nature with tact and professionalism.
Ability to work as a part of a team to achieve agreed results and outcomes.
Ability to manage time, set priorities and plan workload to meet objectives.
Key Result Areas (Major Duties and Responsibilities)
Develop test plans and scripts to facilitate testing activities and quality assurance for SC+, SCL, HIEs and any other system that IHM may develop
Execute manual and automated testing to identify, isolate and track bugs
Prepare release notes before every Smart Care version release
Document and verify resolution of software and specification defects
Draft quality assurance policies, develop standards and procedures to determine release readiness and streamline testing process
Provide guidance, lead, and prioritize testing activities for the software projects
Work with teams to develop testing strategies and provide specific technical guidance on defects to developers
Understand and ensure compliance and risk management requirements are met
Monitor and maintain essential activities of SCL to SC+ transition process and standards
Special notes
To apply for this role, send your CV and Cover letter as a single PDF document. Your email subject should state Application for Systems Quality Assurance Specialist and it should be sent to
[email protected]