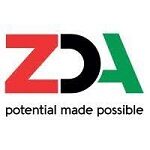 Zambia Development Agency
The Zambia Development Agency (ZDA), established under section 4 of the ZDA Act Number 11 of 2006 is an organization responsible for fostering economic growth and development by promoting trade and investment in Zambia. The Agency is seeking highly qualified and self-motivated individuals to fill the following vacancies:
3.SYSTEMS ASSURANCE SPECIALIST (ZDA4)
Reporting to Manager Audit and Risk, the job holder will provide input to the design and implementation of measures aimed at providing assurance to the ZDA Board and management that governance, operational and compliance systems are working well, adequate and in compliance with set policies, plans and procedures, laws and regulations;
Duties
Formulate and implement audit plans that focus on areas with significant exposure to risk and aim at increasing efficiency, economy and effectiveness of operations;
Provide input in the development of the Audit policy, procedures and practices;
Evaluate the Agency's system of internal controls, assessing its adequacy and effectiveness, and ascertain the control environment in which the systems of internal controls operate;
Examine records maintained by various Agency departments/sections to ensure proper recording of transactions and compliance with established systems and procedures;
Inspect accounting systems to determine their integrity, efficiency and effectiveness, as assigned by the Supervisor;
Review records pertaining to material assets such as equipment, buildings and manpower to determine their availability and degree of utilization;
Assess the procedures governing the procurement, recording and disposal of Agency assets and ensure that controls are adequate to safeguard these assets;
Prepare period and ad hoc audit and department's activity reports;
Perform any other duties as assigned by the Supervisor from time to time.
Qualifications / Experience/ Skills
Bachelor's Degree with Full ZICA qualification, CIMA, ACCA or the equivalent
Member of ZICA
Four (4) years work experience from a reputable organization
Advanced computer skills (Word processing, spreadsheets, Power point and internet)
Competency in accounting and auditing software
Good Analytical skills
Computational skills
Ability to undertake complex audit assignments
Good communication skills (both written and oral)
High level of honesty, integrity, objectivity
Good initiative and personal organization
APPLICATION METHOD
All applications must be clearly marked and accompanied by detailed curriculum vitae, copies of qualifications and provide at least three referees, and sent to:
The Acting Director Finance and Administration
Zambia Development Agency
Privatisation House Nasser Road
P.O. Box 30819
LUSAKA
Or
Email: [email protected]
The closing date for receipt of applications is 11th April, 2022.
THE AGENCY IS AN EQUAL OPPORTUNITY EMPLOYER