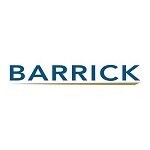 Lumwana Mining Company Limited
Systems Architect
Location: Lumwana Mine, Solwezi, Zambia.
Reporting to: Coordinator -Operational Technology
Lumwana Mining Company Limited (LMC), a copper mining company owned by Barrick Gold Corporation is situated in the Northwestern region of Zambia, some 300 km west of the Zambian Copperbelt and 95 km southwest of the provincial capital of Solwezi. The mine is a multi-pit, multi staged operation mining approximately 100MT of ore and waste per annum and producing copper concentrates containing an average of 120,000 tonnes of copper metal per year over a twenty (20) year mine life, making Lumwana the largest single open cut copper mine in Africa. The Company is now looking to recruit highly committed employee for the position of Systems Architect.
Role Summary
Reporting to the Coordinator – Operational Technology (OT), you will be responsible for designing, configuration, maintenance of Wireless Local Area Networks (WLANs), operational technologies and applications – including OT/IT hardware, software, web portals, internet and intranet connections, firewalls, servers / security to enable infrastructure to function.
Responsibilities
Analyse and recommend the right combination of OT/IT components to achieve a specific business, department, team, or functional goals.

Plan, develop/ implement systems design, compile feasibility reports, determine environmental impact, create project proposals, estimate cost, determine timelines, and oversee deployment processes.

Realise target architecture advancing business and OT/IT strategies

Handle high level system architectures and interfaces for Barrick AME Lumwana Site services

Analyse industry and market trends to identify impact on enterprise architecture.

Function as a subject matter expert and system architecture authority for systems integration

Collaborate with the Projects Engineer and OT Superintendent to lead project teams to use technology to support system architecture design

Offer design leadership, input, and manage system trade-offs

Design and document key system components, interfaces, infrastructure, and communications

Provide regular operational reports to enable effective management of key performance activities.

Accountable for completion of all tasks identified in the Management Operating System (MOS)

Develop, implement, and maintain safe work procedures and promote high safety and health awareness.   Promote and comply with the LMC Occupational Health & Safety Policy.

Ensure appropriate facilities, procedures, and workforce competence to achieve legal compliance, incident prevention and the achievement of tasks in an environmentally sustainable manner.

Prepare and manage the budget for the function.
Experience & Qualifications
BSc in Information Technology, BEng in Electronics Engineering, Telecommunication, or equivalent qualification.
Minimum of five years (5) experience in the similar role in Mining Industry.
Member of EIZ, IET, PMI, etc.
Fibre Optics Certified.
Hold of a Zambian driver's licence
Good computer skills with the ability to use integrated management systems, word processing, presentation, and spreadsheet applications.
ITIL Foundation, PMP or Prince 2 will be added advantage 

 
Barrick– Lumwana Employees that meet the above stated requirements for this position and are resident in Zambia are strongly encouraged to apply
Applicants may be subjected to any of the following: a Security and / or Police Clearance Check; a Competence Assessment, Qualifications, Credit and Reference Checks.