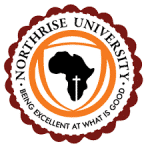 Website Northrise University
The Systems Administrator serves as a technical expert on systems administration in a large and complex computing environment. This position serves as a staff specialist on multiple operating systems and platforms supporting enterprise-wide or large scale computing. The Systems Administrator applies significant professional experience and training in information technology to the most complex assignments requiring development and installation of operating system software, systems programming and modification of operating systems, performance analysis, database maintenance and management, security administration, and management of SAN environment, virtual server environment and cloud services. At this level, the Systems Administrator is responsible for overseeing the work assignments of other information technology professionals or has regular assignments which have significantly greater complexity than those assigned at the experienced level.
Further, the following are necessary competencies:
Design, Implement, and ensure total compliance of University IT Policy Infrastructure
Perform basic systems security administration functions, including creating customer profiles and accounts, monitor and manage system resources, including CPU usage, disk usage, tape backup systems
Perform systems backups and recovery procedures Write or modify complex scripts to resolve performance problems
Maintain system documentation and logs
Perform or assist in troubleshooting and diagnosing production problems
Maintain network security authentication including IP telephony security, application security
Administer secure links with public key encryption, anti-virus, user authentication
Provide monitoring and primary response and intervention for information technology related security incidents and violations
Keep current with new security and network monitoring technologies, applicable laws
Core Duties
Provides onsite or remote access diagnoses and resolution of computer hardware and software problems using a highly integrated set of diagnostic tools and techniques utilizing a specialized set of diagnostic tools and elevated privileges.
Researches, analyzes, develops, and documents new processes and procedures to implement new solutions for use by IT
Technicians to meet future problem resolution needs.
Develops guidelines and upgrade techniques for new operational procedures for the support of databases, hardware systems, operating systems software, network systems software, security and client server systems.
Serves as technical expert providing support to IT Technicians.
Administers, implements, and provides technical support of applications and associated hardware used in a client server environment utilizing a specialized set of diagnostic tools with elevated privileges.
Administers and implements automated data processing systems and computer application programs.
Develops specifications to detail what new systems or enhancements to existing systems can accomplish.
Develops operational, installation, and upgrade procedures, to be used by other staff, for communication systems, hardware, network, security, storage and software.
Serves as a liaison between other technical staff, management, users, and vendors regarding service requests, usage, standards, security, and other technical matters.
Develops structured diagrams for the specifications of databases, communication systems, servers, storage area networks, security or any other computer related hardware or software.
Develops and documents configurations of the following: databases, servers, computers, security and network monitor systems, packaged programs, macros, utilities, and communication systems.
Develops and implements databases, communication systems, storage area networks, security and applications with user departments, vendors, and data centers.
Develops and implements the directory configurations, messaging configurations, and state-wide operating systems which include communication systems (servers, routers, switches and hubs).
Administers, implements, and provides technical support for the telecommunications equipment, filters and interfaces related to state-wide messaging and communication systems utilizing a specialized set of diagnostic tools with elevated privileges.
Provides planning, design, and implementation of computer hardware, software, and network components.
Tests programs and systems and integrates system modules.
Analyzes the need for, and develops, documents, implements, and monitors, information technology quality assurance standards.
Develops cost estimates and makes recommendations for systems development and upgrades to existing systems.
Evaluates network services equipment and software for purchase; recommends new configurations, provides training or arranges for vendor training for system users.
Evaluates, implements, and provides customer support for third-party software systems in a client server environment.
Participate in or lead the problem and root cause analysis in support of Problem Management.
Reconcile issues across support teams to improve Incident Management Process.
Ensure customer support service issues and concerns are handled appropriately through effective incident support processes.
Support continuous improvement programs in response to support service metrics, customer feedback and process efficiencies.
Validate Service Level Agreements (SLAs) for supportability and ensures performance against SLAs.
Plan for future improvement/expansion implementation of various aspects of Help Desk Center operations, which involve significant liaison with IT technical support teams.
Assumes responsibility for segments of Help Desk operations management.
May require travel to and from campuses.
May require work after hours.
May be required to be on call at night and weekends.
Perform other duties as assigned from time to time.
Qualifications and experience
Minimum 4 years' experience in Systems Administration
At least 2 years' experience with IT Project Management
The System Administrator will have extensive experience in implementing and supporting large scale Windows and UNIX systems, storage systems, virtual environments and disaster recovery system.
The Systems Administrator will have, or be working towards, professional standing with regard to the area of service provision to which they are appointed. It will be the responsibility of the post holder to ensure that their skills and knowledge are appropriately relevant and maintained through self-study, vendor seminars and relevant training opportunities.
Four year Degree in Computer Science, Computer Engineering, Information Systems, Data Processing, Computer Information,
Data Communications, Networking, Systems Analysis, Computer Programming, Information Assurance, IT Project
Management or Computer Mathematics.
MCP, MCSA, or MCSE and/or CCNP/ Senior LPI Linux Certification preferred.
Member of Computer Society of Zambia
Application Details
All applicants should submit a typed cover letter of not more than two pages that clearly states the position applied for; the academic and professional qualifications they possess; and the major achievements in their previous and/or current job. Furthermore, the Curriculum vitae should be current, not more than five pages long, clearly state the duration(s) and nature of their past and current work experience; and include at least four traceable referees.
Please note that only shortlisted applicants will be communicated to. Additionally, all shortlisted applicants will be required to present certificates of verification/validation of all their academic and professional qualifications from the Zambia Qualifications Authority during the interviews.
All applications should be received by the undersigned by 17th July, 2021 to:
Human Resource Officer
Main Campus
30029 Kitwe-Ndola Dual Carriage Highway
P O Box 240271
Ndola
or
Email at: [email protected]