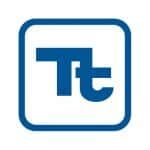 Management Systems International (MSI), a Tetra Tech Company, is a Washington, D.C. metro area management consultancy with a 40-year history of delivering results for our clients. Our expertise is in the fields of monitoring and evaluation; democracy and governance; peace and stability; rule of law and accountability; education; gender and inclusion; strategic communications; and leadership and organizational development. MSI has implemented projects in 90 countries around the world such as Colombia, Indonesia, Jordan, Kenya, Mexico, Nigeria, Pakistan, Syria and Ukraine, and works domestically. We support clients ranging from the U.S. Government (e.g., the U.S. Agency for International Development, U.S. Department of Defense, U.S. Departments of State and Labor, and the Millennium Challenge Corporation) to large bilateral and multilateral donors (e.g., the World Bank and the United Nations Development Program). We also work with national and local governments, nongovernmental organizations (NGOs), think tanks, foundations and universities. For more information, please visit our website at www.msiworldwide.com.
Project Summary: 
The Zambia Evidence for Health (E4H) activity is a five-year project funded by USAID/Zambia and implemented by MSI, in close collaboration the Government of Zambia (GRZ) Ministry of Health (MOH). The goal of the project is to strengthen national health data and information for improved evidence-based decision making and planning in the Zambian health sector. The activity supports the strategic objectives of USAID/Zambia, the President's Emergency Plan for AIDS Relief (PEPFAR) and the President's Malaria Initiative (PMI).
**Please note: Only Zambian citizens are eligible for this position.**
Position Summary:
The Systems Administrator – Malaria will support Malaria HIS development and backstop system related challenges. The Administrator will work closely with the Surveillance, Monitoring, Evaluation and Operations Research division of the National Malaria Elimination Centre (NMEC) at MOH. This role will manage and coordinate the development, installation, and review of the Malaria program information systems to facilitate efficient and effective accessibility as well as the flow of information in the malaria program. The Administrator will make technical decisions with minimal supervision, ensure adherence to safety and health regulations and will be responsible for all government resources. This role will report to the Head of Unit at the Surveillance, Monitoring, Evaluation and Operations Research, NMEC but will require direct reporting to the Surveillance and Information Officer, Monitoring and Evaluation Officer, Senior HMIS Advisor, and Data Management Specialist. This is a long-term assignment based in Lusaka, Zambia and could potentially run from August 2022 – March 2025.
Responsibilities:
Information Analysis
Manage and effectively coordinate the analysis of malaria information needs and usage to establish appropriate programmatic actions.
Systems Development
Manage and coordinate timely the development and review of malaria information systems to ensure user friendly systems.
Integrate additional District Health Information System 2 (DHIS2) modules and repositories for testing.
Support the development and maintenance of malaria data collection platforms.
Maintenance and Service
Manage and coordinate service and maintenance procedures to prevent/minimize loss of malaria and related health data regularly.
Provide timely troubleshooting of database and data systems to maintain functionality as and when problems arise.
Support the upgrading of the Malaria Rapid Reporting DHIS2 test and production instances to ensure compatibility with the mobile reporting tools used for malaria surveillance.
Monitoring and Evaluation
Manage and coordinate monitoring and evaluation of data systems and developing activities to implement appropriate interventions regularly.
System Inspection
Supervise and undertake periodical inspection on malaria data integrity, security, and accessibility to ensure validation.
Budget
Undertake timely preparation of the unit budget to facilitate financial resource mobilization.
Performance Management
Develop respective work plans to monitor and evaluate performance.
Qualifications:
Bachelor's degree in computer science or equivalent required. Master's degree in public health, biostatistics, epidemiology, or a related field preferred.
Minimum five years of professional experience in implementing tasks related to developing in-house software to complement the DHIS2, reviewing and updating existing programs and data platforms, managing systems performance, troubleshooting, and providing technical support (identifying and fixing systems defects/debugging), supporting data architecture, generating reports, and mitigating potential risks required.
Experience working in a malaria or related field preferred.
Experience in preparing comprehensive, analytical, and technical reports required.
Strong computer, initiative, and interpersonal skills and ability to meet deadlines.
Fluency in English, written and oral, is required.
MSI is an equal opportunity employer that values diversity and inclusion. We strive to develop and maintain a culture that honors the perspectives and identities of our employees, our communities and those impacted by our work.
We do not discriminate on the basis of any protected attribute, including race, religion, color, national origin, gender, sexual orientation, gender identity, gender expression, age, marital or veteran status, pregnancy or disability, or any other basis protected under applicable law. In accordance with applicable law, we make reasonable accommodations for applicants' and employees' religious practices and beliefs, as well as any mental health or physical disability needs.
MSI is an Equal Opportunity Employer/Affirmative Action/Americans with Disabilities/Veterans Employer.
Reasonable Accommodations:
MSI is dedicated to hiring an inclusive workforce. If you would like to request reasonable accommodations during the application process, please visit Tetra Tech's Disability Assistance Page. Our recruitment team looks forward to engaging in an interactive process to provide reasonable accommodations for candidates.
Only candidates who have been selected for an interview will be contacted. No phone calls, please.