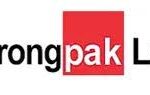 Job Title/ Position: Systems Administrator
Department: Information Technology
Reports To: Group IT Manager
Direct Reports/Subordinates: IT Support Engineer
Job Grade Level: To be determined pending outcome of job evaluation exercise
Job Summary
Assist in the management of network infrastructure and implementation of Systems & Network solutions at Strongpak in a timely, efficient, and cost-effective manner.
Key Duties and Responsibilities
Serve as the primary contact for Systems application related issues to end-users in Strongpak and manage IT service management helpdesk.
Provide Second-level support on all IT related issues and escalate more technical problems to appropriate second level expert support teams within the Group IT function.
Good knowledge of troubleshooting relevant enterprise applications including ERP such as Focus, SAP, Pastel Accounting Package etc.
Follow-up with second level expert support teams to ensure prompt resolution of escalated faults/ requests and handle inbound and outbound communication between end user and expert support teams.
Communicate resolution of faults to end-user/ fault/request initiator.
Design and develop applications based on technical/functional design documents. Includes hands on involvement in designing, coding, and testing of program modules.
Development of technical design documents (specifications) based on Business Requirements Documents.
Log all requests/issues into the service centre database and perform regular trend analysis of issues and requests.
Administration and Configuration of Windows Server 2012 R2, Server Virtualization, Remote Desktop Services, Active Directory AD, Server DHCP, Server DNS, Creation of Organization units etc.)
Assist in developing and administering training programmes for end users e.g., on relevant self-help tips.
Provide input to relevant IT teams on possible enhancements to existing systems/products, based on user queries/ feedback.
Administer internal customer satisfaction surveys.
Manage user accounts, passwords, and permissions.
Prepare and submit periodic management reports to the Group IT.
Perform any other duties as may be assigned by the supervisor
Key Requirements
Education and Work Experience
Bachelor's degree or its equivalent in Computer Science or a related IT discipline,
Postgraduate professional qualification such as Cisco Certified Network Associate (CCNA) will be an added advantage
Minimum of two (2) years relevant work experience.
Skills and Behaviours
Good working knowledge of SDLC and IT networking solutions.
Working knowledge of Cisco routers, servers, and switches.
Working knowledge of network management and security systems.
Working knowledge of remote access solutions and proxies
Good knowledge of TCP/IP protocol.
Good knowledge of Sophos Firewall administration and Configuration (Bandwidth Management)
Good problem solving and analytical skills.
Good interpersonal and communication skills.
Good organisational skills
In-house systems support & administration
Good knowledge of interactive web tools
Mode of Application
Send an application via email ONLY: [email protected] and copy to [email protected] In the subject line please indicate the position you are applying for; only those applications that reference the position in the subject line will be reviewed. Your application should consist of a cover letter and CV with three references and full addresses and contact information.
Please note that you do not need to apply if you don't meet the minimum requirements. Only candidates selected for an interview will be contacted.
Closing Date: December 6, 2021.