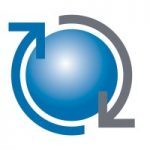 AB Bank Zambia is the market leader in providing financial services to Zambian micro, small and medium enterprises. AB Bank is a member of the Access Holding network, headquartered in Berlin, Germany. We are a digital champion in the financial industry through our own mobile wallet – eTumba.
We are looking for a seasoned Systems Administrator for the provision, operational management and oversight of the IT server and hardware infrastructure.  Our objective is to reach 1.5 million active customers by 2023 and be the digital bank of choice for the low- and middle- income Zambians in both urban and rural areas.
If you are looking for an opportunity to work in an international environment with a modern technology stack and a vibrant team, then this job is for you!
In this position you will:
Develop, maintain, and regularly refresh server management procedure and strategy in line with current and emerging business needs and technology.
Perform configuration of all devices, Windows servers, Linux servers.
Configuring and monitoring Domain Controllers, DNS Servers, DHCP Servers, WSUS, Group Policies, Active Directory, MS Exchange, Microsoft 365 with all its applications (Teams, SharePoint, OneDrive)
Plan, deploy, configure, and maintain servers, through patch management, scripting (e.g. log in scripts), provision and management of periodic server backup, administration of all servers on domain.
Administrating the provisioning of access control for all branches and HQ.
Administration of the security cameras for all branches and HQ.
Your minimum Qualifications and Competencies should be:
Degree in Information Technology/Computer Science or comparable qualification with 3+ years' experience in IT security. Or Diploma in Information Technology/Computer Science or comparable qualification with 5+ years' experience in IT security.
Proven experience with Windows, Linux and MacOS environments. Conversant with OS security principles, network security principles, and general OS management best practices.
Competence in managing Microsoft 365 products, CCTV & access control technology, and disaster recovery.
Exceptional analytical, verbal- and written- communication skills
A team player, capable of conveying clear strategies and inspiring others
Ability to work well under pressure and have excellent conflict resolution skills