Full Time
Applications have closed.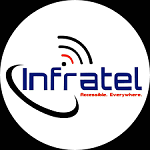 Job Purpose
Responsible for all real-time monitoring of Transmission network alarms and alerts received from the NMS, EMS and NE's. The incumbent will be responsible for identifying and diagnosing all network alarms/alerts and performing first level intervention on all incidents before raising escalation tickets to Network Support and/or Field Teams.
Key Responsibilities
Alert/Alarm Management
To ensure effective monitoring of all network and service alarms in all transmission and customer connections
Problem Management
Undertake first level problem Diagnosis, Correlation, and intervention.
Ticket Management
Raising of Trouble Ticket
Escalation to appropriate teams until resolution
All stakeholder notification
Reporting
Update the incident management system with appropriate information whenever any incident occurs.
Escalate all matters on time so that service is restored asper SLA metrics agreed with clients.
Report on all matters affecting service quality.
Health Checks
Perform basic daily and weekly system health checks to ascertain system uptime.
Customer Support
Handle support calls and advise clients in customer friendly manner.
Security
Always ensure compliance to privacy and security standards
Knowledge, Skills, Qualifications and Experience
 Diploma in Telecommunications or a relevant qualification
 Member of EIZ or ICTAZ or any relevant body
1 to 2 years' experience working in a support role or in the Network Operations Centre
Competencies required for this Role
Key Knowledge Extensive knowledge and hands on demonstrated capability of performing basic troubleshooting on ICT equipment, power & cooling equipment and access control.
Key Skills
Identifies problems/issues.
People Skills
Ability to quickly respond to any incident.
Analytical thinking and eager to learn.
Business understanding
Communication skills
Key Attributes/Competencies    
Able to set own priorities.
Uses discretion to complete assignments.
Independently applies knowledge of technical practices and specialty area standards.
Sober and ability to follow safety rules and procedures.
Independently completes assignments.
Cultivates good peer working relationship