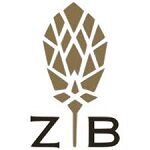 Company Description
Our Dream is to bring people together for a better world. Beer, the original social network, has been bringing people together for thousands of years. We are committed to building great brands that stand the test of time and to brewing the best beers using the finest natural ingredients. Our diverse portfolio of well over 400 beer brands includes global brands Budweiser, Corona and Stella Artois; multi-country brands Beck's, Castle, Castle Lite, Hoegaarden, and Leffe; and local champions such as Aguila, Bud Light, Jupiler, Klinskoye, Modelo Especial, Quilmes, Skol, and Victoria.
Our brewing heritage dates back more than 600 years, spanning continents and generations. From our European roots at the Den Hoorn brewery in Leuven, Belgium. To the pioneering spirit of the Anheuser & Co brewery in St. Louis, US. To the creation of the Castle Brewery in South Africa during the Johannesburg gold rush. To Bohemia, the first brewery in Brazil. Geographically diversified with a balanced exposure to developed and developing markets, we leverage the collective strengths of approximately 200,000 employees based in more than 50 countries worldwide.
Job Description
The primary purpose for this role is to generate feasible monthly supply & inventory plans that meet desired customer service levels while avoiding unnecessary distribution and obsolescence costs.
The Key Roles & Responsibilities:
Develop and execute a robust process to align with all stakeholders in order to update all the inputs and parameters required for the 1Y plan
Develop medium term brewing, distilling and packaging plan supply plan considering budgeted sales volumes, fixed supply network, confirmed resources and relevant costs
Proposed plan should include detailed volume allocation plan by SKU by lane by month; monthly production, distribution plan and projected inventory plan by facility; capacity utilization plan by facility including both production and warehouse facilities
Identify possible capacity risks
Identify gaps and opportunities
Ensure and publish successful monthly CONA run
Optimized allocation plan by SKU
Monthly production and stock transfer plan with inventory projections
Liquid transfer plan if applicable
Capacity utilization reports with alerts for constraints (production, warehouse, transportation)
Production and logistics costs of the plan (VILC)
Regularly reviewing all master data with various functions in the organization to ensure data quality and accuracy
Drive regular routines to keep master data up to date in the planning tool. This includes but are not limited to SNP parameters including plants and DC's, products, resources, lanes, penalties
Ensures that Daily, Weekly and Monthly Meeting routines are adhered to in line with mandatory LCP guidelines
Ensures that processes are standardized via SOP's and work standards are monitored and improved by using Operational Work Diagnoses (OWD's)
Track KPI's on a daily, weekly and monthly basis in line with LCP requirements
Ensures that appropriate problem-solving tools are applied for out of range KPI's in line with LCP methodology
Publish reports on time as per LCP guidelines and internal processes
Qualifications
Logistics degree or another relevant degree in related field such as Industrial Engineering, Supply Chain Management or commerce
3-5 years manufacturing and or supply planning experience including production scheduling
Knowledge of linear programming / optimization analytics advantageous
Experience of planning tools, techniques and accountabilities ranging from tactical planning, distribution and supplier management
Proven experience with ability to influence and interface with senior stakeholders, specifically manufacturing
Able to understand and interpret sales trends, manufacturing and distribution chains and to convert into appropriate production strategy
Operational excellence and improvement bias
Customer focused mind set and approach
Demonstrate problem solving skills with an ability to manage complexity and ambiguity
Ability to work under pressure
Good verbal and communication skills; must communicate across all levels in the organization with personal gravitas and credibility
Good self-management principles
Ability to adapt to and implement change effectively
Strive for continuous improvement
Strong analytic and numerical skills
Ability to multitask, attention to detail and logical thinker
Additional Information
AB InBev is an equal opportunity employer and all appointments will be made in-line with AB InBev employment equity plan and talent requirements. We are a company that promotes gender equality.
Internal applicants require Line manager approval
Kindly attach CV in PDF format
Please note that only short-listed applicants will be contacted
The advert has minimum requirements listed. Management reserves the right to use additional/ relevant information as criteria for short-listing. Interested candidates who meet the above specifications may apply no later than 30 November 2021.