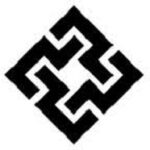 FQM
To manage all Rubber lining and ceramic tiling activities both in the plant and in the wear protection workshop providing support services to Kansanshi Mine site.
Key Responsibilities
This position will be required to adhere to all relevant requirements, policies, procedures and legal regulations pertaining to health, safety, environment and quality, and any other regulations as required by the company and relevant to the level of the role and responsibilities of the function.
To carry out online and offline PMs to all rubber lined areas and all pulley lagging.
To carry out rubber lining and pulley lagging in the workshop and out in site.
To carry out rubber works during plant shutdowns.
To prepare all required rubber seals and gaskets
To measure and cut the required different size and shapes of rubber.
Hands on and skills on plant maintenance works and the workshop jobs.
To carry out all rubber activities within Kansanshi mine site.
Qualifications
Craft Certificate in rubber,ceramic and splicing.
Mechanical fitting certificate.
A minimum of the appropriate certification with experience in rubber & belt splicing repairs in fixed plant & workshop relining environments.
Experience
Minimum 10 years' experience in a Mining environment working as senior staff
Hands on skills and experience with large multi skill operations both ceramic & rubber being undertaken simultaneously within tight time restrictions exposure would be an advantage.
Demonstrable experience with fixed plant maintenance management systems will be an advantage.
Behavioural Traits
Teamwork
Bold initiative
Promote Safe Working practices.
Upholding quality
Technical Skill
Driving quantity
Driving attendance with a hands on approach, dynamic, drive
Operational Requirements
Standby work required
Overtime when necessary
Exposure to dust, heat, noise and chemicals
PC Literacy