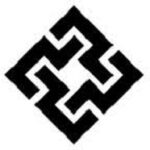 FQM
Purpose of the role
The position exists to adhere to all relevant requirements, policies, procedures and legal regulations pertaining to health, safety, environment, quality, and any other regulations as required by the company and/or relevant to the level of the role and responsibilities of this function.
Key Responsibilities
Manage Overhead crane crews (electrical &mechanical) on various tasks to be completed on a daily basis.
To lead and guide individuals in their everyday tasks to enhance their skills and broaden their knowledge.
Participate in forward planning of overhead crane jobs with section planner.
To advise and assist the technicians where a variety of tasks need to be done within a specified timeframe
Understanding Proof Load Testing & load test preparations.
Assist with the development Standard Working Instructions and Bill of Materials for sustainability of work practices.
Prepare technical reports and briefs on equipment, safety, project progress and other matters.
Ensure that all plant and equipment under your responsibility are maintained in a good, sound and safe condition.
Ensure that a safe working environment is maintained for the staff.
Other duties as required by the Supervisor.
Qualification, Experience & Skill
G12 Certificate
A recognised Electrical Craft Certificate. A higher qualification will be an added advantage.
Experience overhead cranes, covering electrical, instrumentation and mechanical maintenance.
At least 5 years' experience on overhead cranes
Excellent leadership skills
Proficiency in Microsoft Office including Word & Excel
Familiar with PRONTO
Excellent organizational and presentation skills
Must be knowledgeable about legislation governing health and safety
A member of the Engineering Institution of Zambia (EIZ)
Must hold a valid drivers' license
Must have a First Aid Treatment certificate
Behavioural Traits
Detail Orientation
Problem Solving
Team player
Organised
Good Communicator
Bold initiative
Safe work practices
Upholding Quality
Technical Skill
Driving Quantity and attendance
Strong interpersonal skills