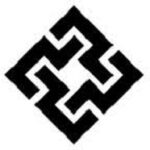 FQM
At First Quantum, we free the talent of our people by taking a very different approach which is underpinned by a very different, very definite culture – the "First Quantum Way".
Working with us is not like working anywhere else, which is why we recruit people who will take a bolder, smarter approach to spot opportunities, solve problems and deliver results.
Our culture is all about encouraging you to think independently and to challenge convention to deliver the best result. That's how we continue to achieve extraordinary things in extraordinary locations.
Job description:
Purpose:
To safely execute work according to the prescribed standards while ensuring the safety standard of self and others according to Statutory Mine Safety Department 204(3).
Key Responsibilities:
The holder of this position will be required to adhere to all relevant requirements, policies, procedures and legal regulations pertaining to health, safety, environment and quality, as well as finance, human resource, and any other regulations as required by the company and relevant to the level of the role and responsibilities of the function.
KPI 95% plant availability.
Mentor and Develop subordinates, encouraging initiative and effectiveness.
Ensuring the safety of employees and effectiveness of equipment at all times.
Ensuring the compliance of statutory inspections is done in a timely manner, internally and externally.
Ensuring the integrity of the plant by managing the condition monitoring program effectively.
Ensuring the applicability of maintenance practices is maintained at all levels in the section, including good housekeeping of the plant and workshops.
Managing Continuous Improvement and Projects associated with the plant.
Management of employee training to improve good maintenance practices and improve discipline in the section.
Making sure plant availability of 95% is achieved cost effectively. This will involve active participation with defect elimination strategies and employee performance management, particularly with respect to empowerment, succession planning and accountability.
Communicate with other sections/departments on all critical requirements to achieve set production targets.
Manage the Mean Time To Repair (MTTR) and Mean Time Between Failures (MTBF) of equipment.
Ensuring reports and Root Cause Failure Analysis (RCFA) are done on all critical equipment and events.
Ensure all Safety procedures are followed at all times by all in their respective crews.
Ensure that all Break downs and handovers are well executed.
Any other Duties as Directed by the Engineering Manager.
Qualifications:
Grade 12 Certificate
Bachelor of Engineering in

Electrical/Mechanical

Member of the Engineering Institution of Zambia (EIZ).
Member of Engineering Registration Board (ERB)
Possess strong interpersonal skills
Experience:
Minimum 13 years' experience in Mining Fixed Plant.
Work Experience with :
Blowers and Compressors
Multi-stage/ single stage pumps
Concentrator plant
Smelter Plant
Refinery plant
Neutralisation/Leach plants
Oxygen plant Main Air compressor and Oxygen Compressor maintenance.
Autoclave Mechanical seal systems
Understand safety requirements for High Pressure Leach (HPL) and associated equipment.
Acid plants
Gravity Concentrators
Electrowinning, Solvent Extraction and Tank farms.
Lime Plant
Gold Plant Mechanical Equipment
Shutdown Planning and Supervision experience
Understand rotable spares systems procedure
Literacy in M/S Outlook, Excel, Word, Power points, AutoCAD
Behavioural Traits:
Team player
Organised
Good Communication skills
Bold initiative
Thinking Safety
Upholding Quality
Technical Skill
Driving Quantity
Driving attendance
Operational Requirements:
Standby work required
Overtime when necessary
Exposure to dust, heat, noise and chemicals
PC Literacy