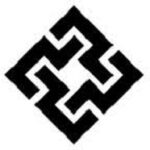 At First Quantum, we free the talent of our people by taking a very different approach which is underpinned by a very different, very definite culture – the "First Quantum Way".
Working with us is not like working anywhere else, which is why we recruit people who will take a bolder, smarter approach to spot opportunities, solve problems and deliver results.
Our culture is all about encouraging you to think independently and to challenge convention to deliver the best result. That's how we continue to achieve extraordinary things in extraordinary locations.
Job description:
Overall Purpose
The Load and Haul Superintendent is responsible for the management of all personnel, resources and processes associated with the Sentinel Mine Load and Hall operations. The role requires a consistent focus and attention towards the achievement of safety, production, quality and cost objectives through the efficient application of the ultra-class mining fleet. The key purpose is the achievement of ore and waste mining volumes in a safe, quality driven and cost effective manner with the overall mine plan.
Specific Job Responsibility
Develop, implement and maintain safe work procedures and promote high safety and health awareness.
Responsible for the safe and efficient operation of the team.
Ensure that visible leadership is provided to the Load and Haul team.
Coordinate and control mining equipment to optimise production flows.
Monitor and control appropriate quality standards.
Set, monitor and manage to achieve production targets
Ensure appropriate facilities, procedures and workforce competence to achieve legal compliance, incident prevention and the achievement of tasks in an environmentally sustainable manner
Develop a succession plan for direct report roles
Identify specific areas for cost improvement and ensure the development and implementation of action plans to achieve these gains.
Lead and manage staff to achieve continuous optimization of production processes
Conduct regular performance reviews with contractors
Define, maintain and improve all quality and standards
Ensure compliance with health, safety legal requirements and enforce relevant Mining Sector legislation
Definition of daily, weekly and monthly KPI's
Regular reconciliation of key performance indicators to track performance
Maintain a high level of safety awareness throughout working area
Assist in the development and management of the operational budgets.
Job Specific Competencies
Excellent leadership qualities with the ability to direct large operational teams.
Good team building capability.
Ability to enforce & uphold discipline according to the company code of conduct.
Ability to enforce and maintain safe working practices and conditions.
Strong understanding of the development & achievement of mine plans.
Ability to perform under pressure.
Key Job Attributes
Demonstrate personal commitment in regard to safety and environmental practices.
Self-motivated and conscientious.
Commitment to continuous improvement.
Problem solving and analytical skills.
Time management and ensuring quality service.
Good verbal and communication skills.
Ability to constantly deliver quality workmanship.
Ability to proactively identify and respond positively to opportunities and risks.
Must be honest and trustworthy.
Experience required to perform in this job
Proven experience in Surface Load and Haul management.
Valid driver's license.
Ability to multi-task & work well under pressure and in a team environment
Good verbal and written communications skills
High regard and commitment to safe work practices
Computer literate in Microsoft office suit.
Ultra-class mining equipment application will be beneficial.
Good understanding of Drill & Blast operations will be beneficial.
Qualifications
A degree in Mining Engineering or any mining related field.
Minimum of 10 years' experience in Surface Load and Haul operations in a supervisory role.
Blasting Ticket / License.