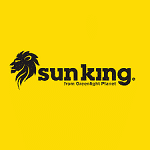 Greenlight Planet Zambia
Greenlight Planet is a multinational, for-profit business that designs, distributes, and finances solarpowered home energy products, with an underserved population in mind: the 1.3 billion global consumers for whom the old-fashioned electrical grid is either unavailable or too expensive. Over a decade in business, the company is now a leading global brand in emerging markets across Asia and Sub-Saharan Africa. Greenlight's Sun King™ products provide modern light and energy to 32 million people in more than 60 countries and have sold over 10 million products worldwide. From the company's wide range of trusted Sun King™ solar lamps and home energy systems, to its innovative distribution partnerships, to its EasyBuy™ pay-as-you-go consumer financing model, Greenlight Planet continuously strives to meet the evolving needs of the off-grid market. Greenlight stays in touch with underserved consumers' needs in part by operating its own direct-toconsumer sales network, including thousands of trusted sales agents (called as "Sun King Energy Officers") in local communities across local communities. For Sun King Energy Officers, this is not only a good source of income and employment but also they become an important member of their community bring light and catering to local energy needs within their communities. Today, with over 1300 full-time employees in 11 countries, we remain continuously impressed at how each new team member contributes unique and innovative solutions to the global off-grid challenge, from new product designs, to innovative sales and distribution strategies, to setting up better collection mechanisms, to better training strategies, to more efficient logistical and after-sales service systems. We listen closely to each other to improve our products, our service, and ultimately, the lives of underserved consumers.
The Role:
Greenlight Planet is looking for a SunKing Store Executive to be responsible will ensure that the overall performance targets of the Sunking stores are met, both in terms of quality and quantity.
Key responsibilities for the role include:
Shop Identification
Ensure the shop is at a vantage point and meets the Sunking retail standards.
Ensure the shop has adequate space for stock (200 units of each product)
Ensure the premise has Electricity and Water
Ensure the shop lease is drawn & signed between Greenlight Planet and the Landlord
Ensure the necessary permits are obtained and displayed within the shop
Ensure the shop has a burglar system installed
Configuration
Setup for the necessary equipment at the shop

Service Workbench tools
Computers and ISP
Furniture
Any other requirement

Follow up procurement of the above mentioned
Software installation, configuration and training at every shop
Training
Ensure the shop executives have the necessary technical and technological know-how and are clear on what is expected from them and they meet set targets

Stock management
Angaza App
Kazi App
Replacement process and procedures
Repairs and spare management at the bench
Inventory Management
Maintain an online tracker for stock for every shop within the country

Products
All product spares
Ephemera (Marketing Merchandise)
Spare tools & Equipment
Repairs
Ensure the Service Centres have a workbench with the necessary repair tools and toolkits
Ensure safety procedures are observed to avert hazards at the bench.
Ensure OSHA (Occupational Safety & Health Act) standards are observed
Reports
Inventory

Prepare weekly report on hand stock report
Prepare weekly report stock issued out
Prepare weekly report on shop sales

Audit Reports

Report on quarterly spot checks on branding or when needed
Report on cash spent per shop
Payments
Ensure all the payments related to the shop are raised and are processed in appropriate time to avert any inconvenience.

Trading license
Council permits
Rent
Utility bills
The Perks:
Greenlight Planet offers competitive compensation, annual performance reviews, weekly professional development chats, a fun, supportive work environment, free lunch, medical insurance, workplace accident scheme, and opportunities for continued professional career growth within a fast-growing global enterprise. Greenlight Planet believes in equal opportunity for all people: We do not discriminate based on race, color, religion, sex, marital status, sexual orientation, national origin, HIV/AIDS status, or disability