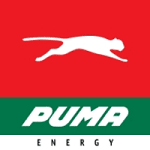 Main Purpose:
Policies and Procedures:
a- Monitor policies and procedures in order to help Puma meet its sales and credit management target.
b- Explain and communicate goals and performance target to Credit managers/Stakeholders
c- Support on aligning all entities to Puma Credit policy (all segments)
Customers' risk management
a- Monitor and evaluate active accounts to reduce/prevent bad debt
b- Responsible for the management guidance and support of the Regional activities performed by credit staff (Credit Analysis, Debt Collection, Debt Recovery and Cash Allocation activities) and to actively support their Learning and Development.
c- Responsible for getting approvals for credit limits, payment terms and release of credit blocked orders accordingly to DOA in collaboration with Global Credit Manager
d- Participate in managing credit insurance programme
e- Participate in structuring deals with sales team for Key accounts
Collection process/Bad debt recovery
a- Ensure affiliates have weekly local credit committee and put action plan in place in order to ensure targets are reached.
b- Responsible for supporting debt recoveries and the escalation debt collection process.
c- Actively participate in implementing Factoring/ Discounting facilities, as well as following on good execution
OTC: Operational efficiency
Standardization of practices and "Good practices to be explained to credit managers.
System and Process:
Support Global Credit Manager in developing KPI's in order to improve on going system and process issues.
Reporting
a- Produce and distribute relevant reports, ensuring timeliness, accuracy & completeness.
Knowledge Skills and Abilities, Key Responsibilities:
Lead a team and ensure all Credit staff has received appropriately trained, developed and aware of their accountabilities &

responsibilities. 

Ensure that all businesses are supported with professional, timely and consistent Credit services.
Provide guidance to local staff, Credit Committees and ensure the monitoring key objectives.
Prepare and support Credit Committee meetings.
Conduct Credit visits to customers as required.
Keep up-to-date on issues within the businesses by having close relationships with the sales managers.
Responsible for the re-assessment of credit-worthiness of customers based on re-evaluation triggers, and timelines.
Perform detailed financial analysis of customer financial statements for development of a risk profile of each customer using analytical results to establish credit limits.
Negotiate repayment arrangements and seek approval when is required.
Perform regular follow up of debt collection and payment plans.
Liaise with legal and debt collection agencies on the status of recovery case
Job Knowledge
Educated to degree level and accountancy qualifications preferred
10 years credit management experience
Language: Spanish, English
Skills and Experience:
The Credit Manager is a result focused team leader, with excellent communication skills and strong drive.
He/She must be able to work under tight time pressure whilst still maintaining high standards of work not only personally, but also within the team.
He/She must be able to encourage and support team members in their personal development, and positively engage with others to improve business processes and performance where necessary.
He/She should have experience working cross functionally within countries, business, and possess strong commercial acumen to place credit management into an overall commercial context.
He/She must be credible and be able to negotiate with customers and their professional advisors face to face at the highest level within their organization whilst valuing the customer relationship wherever possible.
Knowledge of the Regional financial and legal aspects of trade credit, including risk and economic evaluation of assets.
Find Zambia Jobs – The best job board for Jobs in Zambia