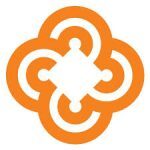 Website Chemonics International Inc
Chemonics seeks a strategic programs director for the USAID Global Health Supply Chain Program – Procurement and Supply Management (GHSC-PSM) project that will be the primary vehicle through which USAID will procure and provide health commodities, provide technical assistance to improve partner countries' management of the supply chain, and collaborate with key international stakeholders to support global health initiatives. The location of the position is in Lusaka, Zambia with intermittent travel throughout the country.
Reporting to the deputy country director, the strategic programs director will oversee management of a portfolio of approximately $10 million in subcontracted activities designed to support ZAMMSA and GRZ with improvements in the warehousing and distribution of public health commodities. The portfolio currently consists of (i) infrastructure improvements for warehousing and storage of public health commodities; (ii) multiple last mile third party logistics (3PL) distribution subcontracts servicing up to 2,000 plus facilities countrywide, (iii) warehousing and last mile distribution of Insecticide Treated Nets (ITNs); (iv) Warehouse Management System (WMS) support and expansion to regional hubs; (v) waste management disposal, and (vi) operational support for ZAMMSA, to include GPS tracking services, material handling equipment (MHE) maintenance, and operational supplies.  We are looking for individuals who have a passion for making a difference in the lives of people around the world.
Responsibilities include:
Lead the preparation of technical scope development, cost estimates, and implementation schedules for activities within the strategic programs' portfolio. Design and implement management systems to monitor progress of activities within the strategic programs' portfolio
Provide direct technical and operational oversight of subcontracting processes for activities within the strategic programs' portfolio, to include RFP development, solicitation, selection, subcontract development, and subcontract management
Liaise closely with Distribution Center Logistics Directorate, which leads technical assistance support to ZAMMSA, to ensure technical alignment of activities within the portfolio. For 3PL activities, support distribution optimization interventions for last mile activities and ensure subcontract harmonization with last mile improvement initiatives
Liaise closely with Chemonics PMU, Chemonics Risk Department, and Chemonics engineering and environmental compliance specialists to ensure compliance with USAID and U.S. government regulations, Chemonics' corporate policies, laws of Zambia, and any supplemental policies developed specifically for GHSC-PSM
Develop and monitor adherence to Environmental Monitoring and Mitigation Plans (EMMPs) and related environmental regulations for all relevant activities, to include any waste management activities (as requested by USAID)
Monitor technical and contractual performance of vendors and oversee regular performance monitoring reports
Liaise closely with the GHSC-PSM Operations team to oversee budget monitoring and reporting for strategic program activities. Monitor expenditures and burn rate against subcontract ceilings
Ensure that all necessary subcontractor documentation, including technical reports and applicable environmental monitoring and mitigation plans, are completed for each project
Oversee relevant site visits to review and monitor technical activities and vendor compliance to contractual terms
Approve relevant subcontract deliverables, ensuring adherence to technical and contractual terms.
Support development and management of annual work plans and budgets for activities within the Strategic Programs' portfolio, based on GRZ and USG priorities
Represent PSM project at various technical meetings with collaborating partners, senior government officials, and/or donor agencies
Ensure that staff understand and adhere to established policies and procedures. Support quick and just resolution of any conflicting issues that arise
Verify that USAID regulations, Chemonics policies, and quality management best practices are enforced consistently
Exhibit Chemonics values and build culture of "Living our Values" within the team
Carry out additional responsibilities as may be assigned from time to time in consultation with the country director and deputy country director
Qualifications:
Master's degree in relevant field required (Public Health, Health Systems, Project Management, Business Administration, or other related field), or bachelor's degree with equivalent experience
Minimum ten (10) years of experience managing significant technical and operational components of donor-funded international development projects, with experience in Supply Chain Logistics required. Experience directly managing third party logistics (3PL) distribution contracts preferred
Familiarity with USAID contractual, financial, and reporting requirements required, with demonstrated experience with Chemonics International preferred
Technical staff under consideration must hold certifications with appropriate professional bodies
Knowledge of Zambia's operating environment preferred
Ability to work effectively with diverse stakeholders in implementing complex programs
Ability to supervise staff effectively
Strong project management and leadership skills
Strong written and oral communication skills
Excellent problem solving and decision-making skills
Demonstrated leadership, versatility, and integrity
Written and spoken English proficiency
Application Instructions
Send electronic submissions of your CV, cover letter and highest necessary qualifications to [email protected] by 17pm on Friday March 26, 2021. Please clearly include the position in the subject line of the email. No telephone inquiries, please. Finalists will be contacted.
Chemonics is an equal opportunity employer and does not discriminate in its selection and employment practices on the basis of race, color, religion, sex, national origin, political affiliation, sexual orientation, gender identity, marital status, disability, genetic information, age, membership in an employee organization, or other non-merit factors.
Chemonics values the protection of your personal data. If you are in the European Union, please read our EU Recruiting Data Privacy Notice to learn how we process personal data. You may access the notice via the following link: https://chemonics.com/eu-recruiting-data-privacy-notice/.