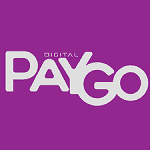 EMPLOYMENT OPPORTUNITY – STRATEGIC PARTNERSHIPS LEAD
Job Purpose
The Strategic Partnerships Lead will report to the Head | Commercial and is responsible for cultivating and maintaining relationships among business partners while also developing strategies to increase revenue for their companies. He/She will help manage the relationship Digital PayGo has with each of its partners, which can include corporate customers, suppliers, contractors, and other stakeholders. The Strategic Partnerships Lead is expected to give clients personalized advice, build rapport and provide quick responses to their inquiries. He/she will be expected to network with potential partners to learn more about them, determine whether or not each partner can help the company's overall business strategy, and otherwise help decide if partnerships offer any opportunities to support the Digital PayGo brand. The role holder will help create pipelines to find new partners, use predetermined metrics to see how valuable each partnership is and negotiate to get improved returns on each investment. He/She will be required to analyze the organisation's communication strategy, negotiations, and contracts to identify trends that can improve organizational procedures.
Key Responsibilities
Managing relationships with customers and vendors to build the brand and the company's business.
Championing and managing new projects to create stronger partnerships.
Building the organizational network through targeted outreach and strong project planning.
Liaising with partners to solve issues, communicating needs and creating synergy including attending to client complaints and resolving such complaints promptly.
Analyzing and reporting on partner initiatives, forecasting for strategic changes and reporting on key metrics.
Nurturing and growing existing funding relationships with stakeholders
Identifying, developing and winning new relationships with cooperating partners
Coaching and mentoring service delivery team members to support strategic partners
Identifying potential opportunities and informing the sales team to follow up.
Educating and informing clients about the company's products, services and special offers.
Conducting customer satisfaction surveys and recommending ways of improving client satisfaction.
Working with internal departments to ensure the company meets clients' expectations.
Qualifications & Experience
Grade 12-Credit or above mandatory in Mathematics and English and any other three subjects.
University degree in Business or relevant subject from a reputable university.
At least three (3) years of working experience in the financial sector.
Essential Skill Sets and Competencies
The role requires an individual with a deep commitment to the opportunity in the long term. Other required knowledge, skills and competencies include:
Substantial experience, in Business Development, ideally in the Fintech Industry.
Excellent communication skills, both written and verbal, with the ability to partner and influence across functions and levels.
Proficiency in English is an absolute must – other languages will be considered an advantage
Exposure to FinTech concepts.
Structured approach to Business Development & Sales.
"Do-er" in attitude and actions. A self-starter and a fast learner, who is not scared to ask questions and does not just accept the status quo.
All applications must have an application/cover letter and detailed curriculum vitae indicating the position being applied for in the subject line and should be sent by email to [email protected] no later than Wednesday 26th April 2022.
Kindly note that you MUST attach copies of Grade 12 and Tertiary qualifications along with the application cover letter and curriculum vitae. Applications sent without these attachments WILL NOT be considered.