Full Time
Applications have closed.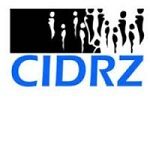 Centre for Infectious Disease Research in Zambia (CIDRZ)
Reports to Head Strategic Information and Chief of Party. The incumbent will be responsible for the design, implementation and review of the activity's monitoring and evaluation plans. The SI Manager will provide strategic and technical direction to improve data collection, reporting and overall data management. The incumbent will lead the increased data use at all levels and influence data-based programming and decision making.
Main duties
Responsible for the development and continued update of the activity's Monitoring and Evaluation plan, that incorporates a clear data management plan
Responsible for devising mechanisms and strategies to ensure timely, complete, and accurate data collection
Responsible for timely submission of weekly, monthly, quarterly and adhoc internal and external reports; closely monitor activity performance against set targets, identifying programming bottlenecks to success
Leads the development of the data collection tools, integration of information systems with existing MoH national health management information systems, and the electronic health records management system (SmartCare)
Leads efforts to improve data use at all levels, through supervising the development of dashboards, leading of data review meetings, leading the developing of insightful data visualization to inform service delivery and activity programming
Responsible for setting up data quality assurance structures and manage teams in tracking quality improvement projects
Responsible for the routine Data Quality Assessments (DQA) in the facilities
Leads and ensure that the responsible teams resolve all issues arising from DQAs
Provides strategic information advise to the ministry of health's monitoring and evaluation leadership team
Responsible for the coordination of the project technical team and partners to regularly assess implementation progress against targets
Responsible for identifying bottlenecks to planned activities and working at all levels to identify solutions to promote full realization of project objectives and activities
Supports the identification of opportunities and writing grants
Responsible for strategic information activity budgets including data collection, EHR, DQAs, etc.
Responsible for the development of strategic information staff and ensuring that each team member has a career development plan
Responsible for the training and mentorship of MOH staff in the use of various technological innovations (like SmartCare, Data2Care, custom developed applications, etc.) supported or developed by CIDRZ
Qualifications
Grade 12 Certificate
Bachelor's degree in statistics, mathematics, computer science, epidemiology or equivalent
Master's in management, computer science, statistic or equivalent
At least 5 years work experience in data management, monitoring and evaluation in a research or public health environment
Knowledge/familiarity in statistical software programs – proficiency in at least one of Excel, R or STATA is required
Experience in software development, data collection tools programming, understanding of database querying
Excellent communication skills
Only shortlisted candidates will be contacted.