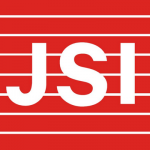 Safe Overview
John Snow, Inc. (JSI) seeks highly qualified and accomplished public health professionals for the recently awarded United States Agency for International Development (USAID) PEPFAR-funded Supporting an AIDS-Free Era (SAFE) Project in Zambia. The five-year project which will be led by JSI in partnership with Abt Associates, mothers2mothers, and the Catholic Medical Mission Board, will work to reduce HIV mortality, morbidity and transmission, while improving nutrition outcomes and family planning integration in three provinces: Central, Copperbelt, and North-Western. USAID SAFE will work with the GRZ, private sector and civil society institutions at the national, provincial, and district level to increase access to ART for HIV positive adults and children, reduce the incidence of new infections, improve Nutritional Assessment, Counseling and Services (NACS) and family planning services, and increase the capacity of local health institutions to better serve affected populations.
Position Title: Strategic Information Assistant
Supervisor: Senior Strategic Information Assistant
Contract: Full time/ fixed Term Contract
Position Purpose
SAFE requires the services of Strategic Information Assistants (SIA) as an integral part of a larger facility based team of SAFE supported clinicians, volunteers, professional counsellors. Their main roles among others will primarily be data management for decision making and providing technical support with HIV/AIDS monitoring and evaluation in selected health facilities in Central Province. The SIA will be responsible for building a robust culture of data use including data management is an integral component of the HIV/AIDS program implementation, especially on initiating adults and children who test HIV positive. To achieve the required standards of data quality and management, the SIA will be responsible for routine data aggregation and entry in different reporting formats – daily, weekly, monthly and SmartCare. The SIA will also be responsible for data completeness and ensuring data quality in all HIV related forms and registers at the facility level and will work very closely with facility based staff and community volunteers/lay counselors for following up clients who may be deemed suspected lost to follow up for tracking.
Primary Duties And Responsibilities
Contribute as an integral member of a larger facility based team of SAFE supported clinicians, volunteers, professional counsellors.
Ensure that documentation is complete in all HIV related forms and registers (HTS, PMTCT, ART, VMMC, VL etc)
Manage patient files on day to day basis for easy retrieval
Perform data entry duties using the Electronic Health Record System (SmartCare) for HIV-positive patients at health facilities offering ART and general clinical care services and ensure that SmartCare is up to date daily.
Monitor and flag possible lost to follow up (LTFU) patients
Using SmartCare, prepare list of patients due for clinical visit and pharmacy refills
Inform clients and maintain appointment dates for next visitation in consultation with clinicians.
Maintain appointment records for patients on ART and retrieve all files for patients for each clinic day.
Maintain constant feedback with health facility pharmacy staff on Patients who have collected their drugs at commencement.
Monitor the consumption of stationery and request in advance of anticipated stock needs
Compile and transmit daily reporting and analysis on key indicators to facility and SAFE staff
Conduct data review meetings on a monthly basis in consultation with facility staff
Work with facility staff to monitoring achievement towards assigned targets
Record all viral load requests requested by the facility in the VL Register and Smart Care.
Facilitate for the identification of clients due for VL as they come for pharmacy refills.
Ensure VL results are attached to client's folders and entered into smart care at the hub facility
Compile monthly reports for HIV/AIDS services and related Laboratory and Pharmacy service statistics and submit monthly reports to Senior Strategic information assistant and respective DHIO's/Health information officer.
Reconcile HMIS reports with SAFE monthly summation (This applies to indicators are that part of MoH and SAFE tracking)
Verify data before submission to SAFE SI/or MoH information officer
Physically count active clients on ART on a monthly basis
Participate in data verification exercises, checking the data records at other facilities.
Perform any other data collection duties as assigned by the supervising officer of the health facility and/or SAFE SI Officers.
Desired Qualifications
Applied knowledge of Health Management Information System (HMIS)
Applied knowledge of HIV/AIDS information systems
Strong background in data analysis
Previous experience working as a data entry clerk is an added advantage but not a requirement
Three years working experience in the health sector
Degree or Diploma in statistics, computer science, monitoring and evaluation, social sciences, project management or related field desired
Experience working with MS Access, Excel and Word
Knowledge of USAID M&E Reporting systems
Find Zambia Jobs – The best job board for Jobs in Zambia