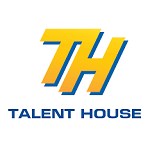 Our client, Drake Gorham is looking for a qualified individual to join their team as Stores, Sales and Purchasing Manager.
The suitable candidate must:
Be well experienced in marketing, Sales and purchasing in order to negotiate with Vendors and suppliers as well as acquiring and maintaining customer relationships.
Be able to Develop and arrange promotional material and in-store displays, as well as sales promotions
Have logistical experiences with regards to importations and purchasing of goods
Be well experienced with stock and inventory management and respective stock management software.
Have experience in managing sales team, motivate the sales team to meet sales objectives by training and mentoring staff
Have technical knowledge in particular on Heating, ventilation, air conditioning and refrigeration (HVAC-R) will be a great advantage
Be fully acquainted with Microsoft office (Outlook, Excel and Word)
Must have a Degree in Logistics, Marketing, Engineering or Equivalent
Have a minimum of 5 years' experience with at least 2 years in a Managerial position.
Preferred candidate must be Zambian citizen and/or holder of residence permit
Desired Skills:
Good analytical and logistical thinking abilities.
Exceptional collaboration and negotiation abilities.
Excellent time management and organizational skills
To apply, send your CV and cover letter as one document to [email protected] indicating clearly which role you are applying for in the email header before the 20th of August 2021.
Find Zambia Jobs – The best job board for Jobs in Zambia