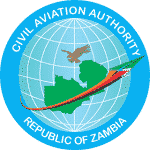 The Civil Aviation Authority (CAA), is a statutory body established by the Government of the Republic of Zambia under section 3 of the Civil Aviation Authority Act (Act No.7) of 2012. The CAA is inviting applications from suitably qualified candidates to fill the position of Stores Officer 
Job Purpose
To manage and coordinate the Stores functions of receiving, storage, housekeeping and issuing of materials/items. This role will also interpret the Public Supply Chain policies specific to Public Stores operations of controlling and managing inventory. 
Reporting to the Finance Manager
Responsibilities of the role include;
Timely inspect and prepare written public stores report, including a report on the general conditions of assets and stores and the storage facilities in which the assets and stores are kept
Ensure all assets and stores under his/her charge are managed and safe guarded in line with the provisions of the Public finance Act, Public Procurement Act and any other Authority rules and regulations
Conduct monthly and quarterly stocktaking of goods to ensure accurate balances.
Develop and maintain an asset register.
Managing the overall process of receiving, storage, binning, coding and issuing of materials and consumables.
Carry out timely distribution of goods to ensure the availability to end-users.
Maintain accurate stock records of, receipts and issuances in order to ensure accountability.
Carry out identification and protection of obsolete, redundant, scrap and surplus goods to facilitate their disposal.
Manage user department's requisitions promptly and resolve issues quickly.
Make recommendations to improve general stores layout and appearance.
Contribute to the Supply Chain budget by assessing Stores requirements.
Plan the day to day running of the stores section.
Promote safety practices in Stores operations.
Report unsafe and hazardous conditions.
Maintain high performance standards for Stores staff in order to support the organisation's strategic plan.
Demonstrate ability in encouraging and motivating Stores staff to bring new ideas in order to improve functionality.
Knowledge and Skills Requirements
(a) Minimum Primary/Secondary Education:
Full Form V /Grade 12 Certificate with Credits in English and Mathematics.
(b) Professional and Academic Qualifications:
 Minimum of a degree in Supply Chain Management or related field from a recognised university
 Full Chartered Institute of Purchasing and Supply (CIPS) qualification.
Membership of the Zambia Institute of Purchasing and Supply (ZIPS) a must.
Proven knowledge of Stores policies and procedures.
Computer proficiency in Stores systems, Excel, MS Word and ERP systems.
(c) Minimum Relevant Pre-Job Experience:
A minimum of five (5) years' work experience in Supply Chain Management, three (3) of which should be in a similar position.
 Core Competencies
Fluent and excellent oral and written communication skills in English.
Good interpersonal skills and self-driven.
Result oriented and good planner.
Excellent problem-solving skills.
Demonstrate leadership and management skills.
Ability to liaise with user departments and suppliers.
Only Zambian Citizens meeting the above qualifications and competencies need to apply with a comprehensive Curriculum Vitae and copies of relevant certified credentials enclosed. Foreign qualifications MUST be validated by Zambia Qualifications Authority.
Applicants who meet the above qualifications are encouraged to submit an application letter together with detailed Curriculum Vitae including two (3) traceable referees and day time telephone numbers. All applications should reach the undersigned not later than 30th April 2021.
Apply to:
Director General
Civil Aviation Authority
Former Zambia Airways Technical Base Hanger 38/947
Kenneth Kaunda International Airport
P.O. Box 50137
LUSAKA
Find Zambia Jobs – The best Job board for jobs in Zambia