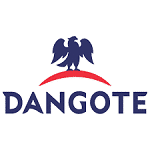 Dangote Industries Limited
Description
Executing inventory control measures to ensure the company minimizes stock holding and maximizes stock system with proper documentation responsible for working with procurement on, goods inwards and issues to ensure necessary functions are carried out correctly.
Develop the company's inventory management strategy with the aim of controlling costs within budgetary limits
Manage and maintain the company's material and stocked product inventory including stock profiles and stock locations
Manage and control perpetual inventory stock counting / inventory accuracy checks
Minimize overstocks and removal of obsolete / redundant raw materials to maximize availability of working capital
Ensure that goods inward / stock control department is well organized and controlled to sufficiently support production and the goals of the business.
Ensure incoming product is receipted and managed appropriately according to company procedure.
Liaising with procurement department to ensure any materials that are late or holding up production for whatever reason are chased and followed up until received
Ability to work and deliver under minimal or no supervision.
Requirements
Advanced Diploma in CIPS/CILT, Business Management and Equivalent with a minimum of 5 years working experience in stores Management.
Benefits
Medical Insurance Cover
In-House Pension Scheme
Quarterly Production Bonus
Life Assurance