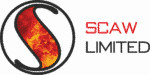 SCAW Limited is a Copperbelt based Manufacturing Company established in 1960 in Kitwe – Zambia. The Company seeks to employ a suitably qualified, experienced and result oriented individual to fill the below listed position on two years contracts renewable depending on individual performance:
1. Stores Keeper
Job Overview
(i) To receive, tag, bin, issue out goods, raise Goods received note, submit documents to accounts for payment purposes.
(ii) Carryout random stock audit at least twice per week, identify fast moving items, suggest minimum & maximum stock levels for approval to enhance stock replenishments.
Job Accountabilities
(i) Prepares purchase requisitions for both local and foreign goods for replenishments while monitoring the mini/max stock levels.
(ii) Ensures 95% of physical bin to system bin compliance at all times.
(iii) Process Goods Receipt Note immediately after the supplier(s) deliveries the stocks or services.
(iv) Always dip in the fuel tank to ascertain the level of fuel and initiate the ordering process when it reaches minimum level in order to avoid run-outs of fuel.
(v) Clears all receipt queries within 24hours and make necessary follow-ups with everyone handling the queries.
(vi) Attends to all customers within 10 minutes of arrival in stores in order not to delay production and other services.
(vii) Files all stores copies daily for future references.
(viii) Conducts bin maintenance and verification of bin locations in order to strengthen stores control.
Qualifications;
Grade Twelve (12) Full Certificate
Level 3 certificate, Diploma in Purchasing & Supply or its equivalent
Work Experience: 2 years in manufacturing industry
Relevance Professional Experience: 3 years
Skills/Abilities:
Experience to work in a multi-cultural environment
Good communication skills.
Quick thinker
Ability to meet deadlines
Demonstrate sound work ethics
Only applicants who meets the above requirements should submit their applications with copies of detailed Curriculum Vitae with traceable references, academic/ professional qualifications and any other relevant documentation in support of the application. Applications should be submitted to the address below or emailed to [email protected] not later than Sunday, 31st January 2021.
THE CORPORATE SERVICES MANAGER.
CORPORATE SERVICES DEPARTMENT,
SCAW LIMITED,
P.O BOX 20418,
KITWE.
Or Email to [email protected]