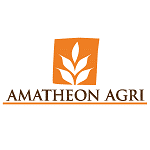 Amatheon Agri Zambia Limited
Amatheon Agri Zambia Limited is part of Amatheon Agri Holding N.V., a German agribusiness and farming company, developing and operating sustainable projects in Sub-Saharan Africa. The group's headquarters is in Berlin with management structures throughout Europe and business operations in Sub-Saharan Africa. Amatheon is committed to act in a manner that is socially responsible and reflects sound environmental management practices.
STORES CLERKS (06)
JOB OVERVIEW:
Our company is looking for a focused, Store Clerk who will provides in-store assistance to farm inventory or checking out items. Their duties include monitoring inputs and issuing stock as per company procedure.
REPORTING TO
Store Supervisor
RESPONSIBILITIES AND DUTIES
Issuing stock as per approved stock requisition by HODs
Assisting in receiving stock from suppliers and ensure that the Goods Received Vouchers are correctly recorded and captured in the system.
Monitor and manage stock reordering level
Preparing delivery notes accurately and efficiently.
Assist with the weighbridge operation when necessary and completing appropriate documentation.
Responsible for ensuring that all Stores Issue Vouchers and Goods Return Notes (for stock) are checked and allocated to the right projects with details before submission to Accounts Department.
Ensure all stock items have bar codes and recorded in the system
Maintain and update of items bin locations
Maintain and update bin cards for all inventory items
Participate in stock counts.
Timely filling of all documentation.
And any other duties as management.
REQUIRED SKILLS/ABILITIES
Full Grade 12 Certificate
Certificate in business administration or any business discipline
Experience of working within a customer focused environment.
Excellent communication skills both written & verbal.
Ability to work effectively within a team.
Ability to demonstrate sound judgement and integrity.
A good level of computer literacy
Interested candidates meeting stated criteria need to apply and send CVs to [email protected] not later than 3.09.21 at close of business.