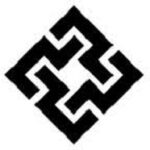 Purpose
Job to facilitate purchasing & production control/flow by ensuring efficient movement of goods or supplies by performing post order coordination with vendors and expedite materials to ensure delivery schedule matches specifications.
Key Responsibilities
Receive, pick issue and dispatch inventory.
Ensure the best storage and handling of warehouse goods.
Ensure that all stock movements are recorded and controlled in an accurate manner.
Maintain a safe and clean environment.
Ensure all issue documentation is signed off and accurate records maintained.
Control and secure inventory; including warehouse equipment (forklift, pallet stacker, hand trucks)
Ensure all received items are binned in their respective bin locations.
Take part in the cycle count/stock take process.
To ensure bin locations for new stock codes are updated in the system.
Qualifications
Grade 12 School Certificate
Advanced Diploma in CIPS Certificate or equivalent.
Computer Literate
Member of ZIPS
Experience
Previous knowledge of Warehouse, Purchasing and Administration Procedures
Minimum 5 years' experience