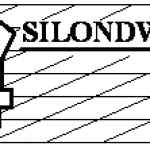 Silondwa Engineering Limited
Position: Storekeeper
Job Purpose
To perform operational duties in ordering, receiving, storing, inventory, issuing, distributing, shipping and record keeping; determine stock items and Maintains receipts, records, and withdrawals.
Main Duties
Maintains receipts, records, and withdrawals of the stockroom
Receives, unloads, and shelve supplies
Performs other stock-related duties, including returning, packing, pricing, and labelling supplies
Inspects deliveries for damage or discrepancies; report those to accounting for reimbursements and record keeping
Rotates stock and coordinate the disposal of surpluses
Ensures adequate record keeping and manage all documentation to confirm proper stock levels and maintain inventory control
Coordinates the handling of freight, the movement of equipment, and necessary minor repairs
Qualification and Experience
Grade 12 School Certificate
Certificate /Diploma in Stores/Warehouse Management or relevant equivalent.
Minimum 2 years of experience in storekeeping, inventory control, or recordkeeping
Knowledge of proper bookkeeping and inventory management
Familiarity with standard concepts and best practices in a stockroom or warehouse environment
Skills to operate common office equipment
Knowledge in fuel pump station management will be an added advantage.
Applications accompanied with CVs, copies of certificates and verifiable references should be addressed not later than 10th April 2021 to:
The Human Resource Manager
Silondwa Engineering Limited
NDOLA
Email: [email protected]/[email protected]/[email protected]
NB. Only shortlisted candidates will be contacted.