Full Time
Applications have closed.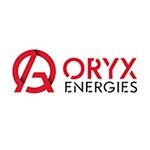 Website Oryx Energies Zambia Limited
The successful candidate will be reporting to the Chief Accountant.
The Stocks Accountant will be based in Ndola.
Job Function:
The purpose of the role is to perform professional accounting work including monthly & year-end financial reports & schedules/reconciliations, design & implementation of Internal control structures. Ensuring full accountability of the company's inventory.
Keep to executing best practices and measuring performance through agreed upon Key Performance Indicators (KPIs).
Assist in improving processes in support of the organizational goals.
Principal Accountabilities:
Preparing sales reconciliations daily for all the products handled by the company at the depot ensuring that any differences are explained and supported by documents to include fuels loading at the Depot.
Prepare and circulate the daily global stock movement report.
Prepare Monthly stock reconciliation for Stocks at the depot between Sage and 3rd Party statements.
In liaison with the Finance Manager, ensure timely receipt in Sage and correct costing of all stocks procured that Include, Fuels, Lubricants, LPG. Each purchase must be fully supported i.e., PO, Supplier invoice, Supplier Payment etc.
Participating in daily and monthly stocks take at the depot and preparation of subsequent reports clearly explaining any variances.
Costing of decanted products, verification and updating Sage with respective productions.
Ensure systematic filling of all accounting documents to guarantee easy tracing.
Ensure compliance with internal controls on financial matters.
Maintain daily/monthly stocks report and conduct daily reconciliation of receipts, issues, sales and highlight any variances for action on respective warehouses. To be shared daily.
Manage truck receipts of LPG and hospitality clients and share transit losses to the logistics team for processing.
Ensuring timely receipts of deliveries to COCOs and other Depots.
Manage Metre Ticket Versus LPO and GRN matching process and ensure all Metre tickets issued are accounted for.
Ensure fillings to cylinders are processed Sage daily.
Stocks management and follow-up on matters in Lubes, Fuel and LPG.
Prepare monthly stocks reports (Adjustment Memos) between Sage and various statements for approval, following up to ensure all adjustment are done on time.
Liaise with Station Supervisors and Depot Managers to ensure all locations are reconciled, with no pending items.
Any other duties as may be assigned by Management from time to time.
Key working relations:
Commercial Department
Finance Department
Depots and Logistics Department
Customers and Distributors
Minimum Education /Tertiary Qualification:
Commercial or Technical Degree or Equivalent
At least 3 years' experience, preferably in stock management.
Oil and Gas industry exposure will be added advantage.
Know how, Experience and Skills Required:
Time management skills
Proficient in MS office applications – Excel, Word, Outlook, PowerPoint etc.
Stock control
Administrative skills
Ability to work on initiative
Attention to detail
Ability to work under pressure
Teamwork and problem-solving skills
Good understanding of business policies and procedures
Networking and learning
Sound Knowledge of Depot Operations, Supply, Technical and Logistic Management
Skillful application of Operations and distribution systems.
Basic application of Finance skills.
The ability to make informed and effective decisions.
Proficiency in the English language.
The ability to communicate effectively with all levels of employees and management displaying good
interpersonal skills.
A basic application and an awareness and ability to willingly take the lead when need.
The ability to work with others to make a real difference.
Actively promotes a positive team spirit
Builds networks to enhance effectiveness and share knowledge
Demonstrates shared commitment to team success
HOW TO APPLY;
Address application letters to:
The Human Resource & Communications Officer
Oryx Energies Zambia Limited
Plot No. 875 Zambia Road
P. O. Box 230074
Ndola
Interested persons should apply enclosing Academic and Professional Qualifications, plus a Comprehensive CV: stating the Position in the Subject Line of the email to – [email protected]  not later than 8th July 2022.
Hard copy application letters will not be considered.