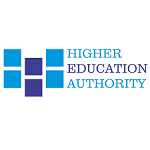 The Higher Education Authority invites applications from suitably qualified Zambians to be considered for the following position:
STANDARDS & RESEARCH OFFICER (1 POSITION)
Key Responsibilities
The job holder will be responsible for timely undertaking the development and  implementation of standards order to provide a regulatory framework for Higher Education Institutions. The job holder will also be responsible for undertaking Research in topical and emerging issues in Higher Education.
Qualifications and Experience
Grade Twelve (12) School Certificate with Five Credits or better including Mathematics, Science and English.
Bachelors Degree in a Science, Technology or Social Science discipline earned from a recognised Higher Education Institution.
A minimum of 2 years' experience in Standards Development and Research.
Visit our website for further www.hea.org.zm.
Applications in sealed envelopes with the position being applied for clearly indicated can be sent to the undersigned or emailed to: [email protected] by 14th August, 2021.
Note: The Higher Education Authority does not request for payments for job openings and any such activities should be considered fraudulent and reported immediately,
The Director General
Higher Education Authority
Mukuba Pension House
Dedan Kimathi Road
P.O.Box 50795
LUSAKA
HEA is an equal opportunity employer.
Find Zambia Jobs – The best job board for Jobs in Zambia