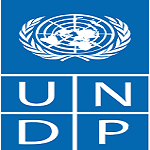 United Nations Development Programme (UNDP)
Locations:
Lusaka, Zambia
Posting Date:
09/23/2021, 05:30 PM
Apply Before:
10/08/2021, 05:59 AM
Practice Area:
Management
Bureau:
Regional Bureau for Africa
Contract Duration:
1 Year
Education & Work Experience:
Master's Degree – 5 year(s) experience
Required Languages:
English, French
Desired Languages:
Knowledge of another official UN language is an advantage
Job Description
BACKGROUND
The primary role of the UNDSS CISMU Stress Counsellor is to develop and maintain a sustainable stress management system applicable to all UN Agencies operating in the country and to improve the critical incident stress management preparedness of the UN security system in case of emergencies.
The Department of Safety and Security (DSS) is responsible for providing leadership, operational support and oversight of the Security Management System to enable the safest and most efficient conduct of the security programmes and activities of the United Nations System.
This position is located in the, Department for Safety and Security (UNDSS) of the United Nations in Zambia. CISMU coordinates the management of stress and critical stress in UN system wide to promote the psycho-social wellbeing of all UN staff and their dependents and ensure that their psycho-social needs are addressed.
DUTIES & RESPONSIBILITIES
Communication
Responding to clients' bookings and other enquiries through phone e-mails or field visit;
Communicating to the UN Physician on critical security issues/ emergency cases coming from the counselling desk;
Report to Security Management Team (SMT) including UNDSS.
Contribute to the planning for and establishment and promotion of holistic staff well- being programmes.
Assessment of psychological needs of UN personnel;
Technical input on staff well-being;
Development and implementation of staff wellbeing programmes to address stress issues, building resilience, advice to management and support to all UN agencies;
Analysis and evaluation of the impact of such programmes;
Facilitate Un Cares learning activities;
Mobilize and ensure that staff attend learning sessions on UN Cares;
Promote and support the UN Cares 10 Minimum Standards to ensure their implementation and sustainability.
Organize a system of responding to all staff and eligible dependents to meet counselling needs for ·
Traumatic stress work related stress, anxiety, grief, loss and other personal issues, either through provision of confidential counselling, group counselling or through provision of an appropriate referral.
Expand the pool of mechanisms/resources available through inter alia:
Capacity building of staff on needy topical relevant issues;
Training, coordination and supervision of the Peer Support Volunteer network;
Networking and coordinating with the members of the UN Staff/ Stress Counsellor's Network;
Networking with other local /regional mental professionals/ resources outside the UN system including NGO and private practitioners;
Designing and implementing a counselling outreach programme.
Organize and maintain a filling system
A system for confidential filling of individual cases;
A documentation system of actions, events, assessments, recommendations, in accordance with standards and procedures established by the UN.
In the COVID 19 era the Staff Stress Counsellor will have Specific responsibilities and would include:
Develop and implement a stress prevention and management plan applicable to all UN Agencies in the country (Zambia);
Provide individual and group stress management and critical incident counselling sessions to the staff and dependents as/when needed,
Plan and Facilitate preventative stress management training on a variety of stress related issues for UN personnel in the country and circulate useful reading resources related to stress.
Assist in establishing the Critical Incident Stress Intervention Cells (CISICs) including selecting Peer Helpers and Family Focal Points; facilitating peer helper training sessions (jointly with UNDSS CISMU); coordinating and following up on all relevant activities.
Liaise with existing local Staff Association to advocate for the organization of welfare activities for UN personnel.
Identify, address and follow up on high stress cases and critical incident stress cases among the UN personnel and dependents in the country.
Be willing to visit & travel regularly to the UN Offices/Sub Offices in the country in order to implement preventative stress management training activities and offer technical consultations when needed.
Liaise with local experts and institutions in the country for referral purposes.
 Collaborate with UN managers, medical doctors, and local physicians on psychosocial issues with the objective of establishing a network of professionals ready to support and intervene in case of need.
Under the guidance of the CISMU Regional Stress Counsellor, coordinate all critical incident stress management activities with relevant stake holders, including UN staff counsellors in the country and in neighbouring countries, Peer Helpers, Family Focal Points, Mental Health Professionals etc.
Advise UN management on stress mitigating strategies and activities.
Perform ongoing assessments and monitor the determinants of stress in the UN personnel, including activities such as data collection, analyses and related documentation.
Provide monthly reports to the Security Adviser with copies to UN Headquarters UNDSS CISMU on all his/her activities.
COMPETENCIES
Core Competencies
Professionalism
Ability to show pride in work and in achievements;
Teamwork
Ability to work collaboratively with colleagues to achieve organizational goals
Communication
Ability to listen, adapt, persuade and transform
Planning and Organizing
Ability to develop clear goals that are consistent with agreed strategies
Delivery
Ability to get things done
Technical / Functional Competencies
Client Orientation
Considers all those to whom services are provided to be "clients" and seeks to see things from clients' point of view; Establishes and maintains productive partnerships with clients by gaining their trust and respect; Identifies clients' needs and matches them to appropriate solutions; Monitors ongoing developments inside and outside the clients' environment to keep informed and anticipate problems;
Keeps clients informed of progress or setbacks in projects;
Meets timeline for delivery of products or services to client.
Accountability
Takes ownership of all responsibilities and honors commitments
Delivers outputs for which one has responsibility within prescribed time, cost and quality standards
Operates in compliance with organizational regulations and rules
Supports subordinates, provides oversight and takes responsibility for delegated assignments
Takes personal responsibility for his/her own shortcomings and those of the work unit, where applicable
Knowledge Management
Ability to capture, develop, share and effectively use information and knowledge
REQUIREMENT QUALIFICATION:
Education
Advanced university degree (Master's degree or equivalent degree) in clinical psychology or a medical doctorate with certificate of specialization or completion of residency in psychiatry. A valid certification to practice at national level in clinical psychology or psychiatry is required.
Additional certification in a broad range of related fields, such as alcohol/substance abuse, family counselling, critical incident stress management, and or cross-cultural communication is desirable.
Training by UNDSS CISMU H/Q is an asset and desirable.
Experience
A minimum of five (5) years of experience in stress counselling, clinical psychology, psychiatry, or related field, at a national level with cross border experience is required.  International experience would be an asset.
Qualifying years of experience are calculated after the receipt of an accredited advanced level degree recognized by the United Nations.
Experience in crisis or emergency response would be highly desirable
A minimum of two years' experience in managing, planning and organizing mental health programmes or projects is desirable.
Language Requirements
English and French are the working languages of the United Nations Secretariat. For the post advertised, fluency in oral and written English is required.
Knowledge of another official UN language is an advantage.
Special Notice
Evaluation of qualified applicants may include a competency-based interview.
The United Nations Department of Safety and Security (UNDSS) is taking efforts to improve gender parity, including full implementation of the UN-wide, and Departmental Gender Strategies. We are committed to providing an inclusive culture and exciting opportunities for women in the security and operations field.