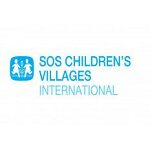 SOS Children's Villages Zambia
SOS Children's Villages Zambia is a child focused organization and an affiliate of the SOS Children Villages International. It is non-governmental, non-political, non-denominational, and non-racial. Its overall mission is to build families for children in need, help them shape their own futures and share in the development of their communities.
Applications are invited from suitably qualified and experienced persons to fill the under listed job positions in the organization.
Position : Sponsorship and Administrative Assistant (x2)
Location: Livingstone & Kitwe
Position Summary
SOS Children's Villages Zambia is partially funded by local and international sponsors who are entitled to receive engaging, accurate and informative content about the impact their sponsorship has on the organization and the children that they sponsor.
Together with the NSPO and a network of colleagues at programme level the Sponsorship/Administrative Assistant creates, collates and edits textual, photographic and video content sent regularly to sponsors according to set standards at fixed times.
The Sponsorship/Administrative Assistant coordinates and organizes all sponsorship activities/Administrative duties at program level while fostering team work with other relevant co-workers. The priority is to provide regular, accurate and high-quality content to all sponsors in a variety of formats. The sponsorship/Administrative Assistant will be required to use custom software from time to time, to process required content. She/he must ensure that accurate records are kept at all times and perform a wide range of administrative and office support activities to facilitate the efficient operation of the organization. 
Key Responsibilities
Support the Regional Program Manager with Sponsorship/Administrative tasks to ensure the smooth running of both sponsorship and Administrative function, including, but not limited to:
Working in close cooperation with Location Program Coordinators in providing administrative/sponsorship support.
Edit texts to required international standard as per guideline for: child registrations, departure notices, Child progress letters, Facility Reports, Child updates, etc
Capture and produce quality photos and videos to be uploaded for Sponsor Communication as per set guideline
Train and support co-workers supporting delivery of sponsorship services at programme level to ensure quality service delivery at all times
Data Monitoring and compliance is undertaken timely at program level to ensure the accuracy of all sponsor data stored for sponsor communication
Check eligibility of children to be enrolled onto sponsorship programme and ensure availability of all requirements
Handle all sponsor correspondence in liason with National Sponsorship Officer which includes registering and distribution of letters and parcels to respective children.
Perform any other reasonable and lawful duties as assigned by the supervisor
Reporting lines
Reports directly to the Regional Program Manager 
Minimum qualifications & experience
BA Degree in English, Literature, Journalism, Communication or any other relevant social science field.
Relevant work experience of two (2) years in donor communications within an NGO environment in a similar role
Competencies
Possess a good command of both written and spoken English
Proven previous experience in report writing, photography and ideally video for fund development
Computer Literate and demonstrates strong skills in Word, Excel, PowerPoint and at least one video editing package, preferably VSDC (a skills test will be conducted if candidate is short listed)
Practical working knowledge of child safeguarding and data protection matters
Excellent organizational and administrative capabilities
Must show attention to detail and ability to meet deadlines, with flexibility in working arrangements if necessary
Experience in working in an environment with varying cultural backgrounds
Ability to represent and promote the function of sponsorship services within the national association
Ability to work with or within physical and virtual teams
Experience in planning, team-building and team-motivation techniques
Personality
Result-oriented and self-reflective, determined, innovative and pro-active
Shows social competence and is an excellent networker
Cheerful, outgoing and positive, with a passion for communication and life-long learning
All applicants for the above position should be child friendly.
To be considered for the above position, apply to:
The Human Resource and Administration Manager,
SOS Children's Villages Zambia,
National Office,
Plot # 23217 / 35,
PHI, Off Police Post Road,
P.O Box 37907,
LUSAKA.
Closing date for receipt of applications is Thursday 22nd April 2021.
You can also email your application letter and Comprehensive CV only to [email protected]. Ensure that you indicate in the subject line of your e-mail the job position applied for.
SOS Children's Villages Zambia is an equal opportunity employer.
Find Zambia Jobs – The best Job board for jobs in Zambia