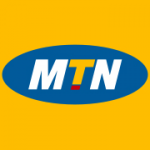 Job Information
Industry: Technology
Work Experience: 5+ years
City: Lusaka
State/Province: Lusaka
Zip/Postal Code: 10101
Job Description
The key responsibilities for this role include but not limited to the following:
Provides strategic inputs to MTN design, planning and optimization for the formulation of optimal network roadmaps;
Defines MTN network evolution roadmap in line with MTN group guidelines and local business strategy;
Co-ordinates cross functional teams (Sales, marketing, regulatory etc.) to understand business and regulatory needs;
Traffic forecasting and transport network dimensioning;
Transport network CAPEX and OPEX management;
Ensures compliance to applicable regulations and monitors availability of all documentation across all touch points;
Devise's transmission network spectrum usage strategy by ensuring inly regulatory allocated and approved spectrum is used and keeps an up to date transmission database;
Advises MTN on the required transport network spectrum such as the E-Band spectrum etc.;
Resiliency & Stability by devising robust transport network redundancy plans, identifying single point of failure and ensure very high network availability.
Requirements
Grade 12 certificate with 5 credit or better of which English and Mathematics are a must;
Bachelor of engineering degree in Electrical & Electronics, Telecommunications, Electrical Engineering, Computer Science or related fields from reputed institution;
Sound knowledge of Mobile Network Planning, Optimization and O&M;
Proficiency in use of Pathloss microwave planning software and relevant GIS applications and fiber route planning using GIS tools;
5 years of varied experience in Strategic design and planning, implementation, operation and maintenance in the Telecom industry of which 3 years managerial experience in a GSM/mobile company and at least 2 years senior management experience in an area of Transmission network Design and Optimization.