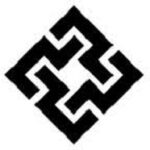 Purpose
To diligently Manage all Condition Monitoring and Precision Maintenance functions according to set standards and prescribed instructions ensuring that optimum equipment reliability and availability are realised, to enhance planning and predictive maintenance actions; and support continuous improvement of the maintenance function of the process plant.
Key Responsibilities
This position is required to enforce and adhere to all relevant requirements, policies, procedures and legal regulations pertaining to Safety, Health, Environment and Quality, as well as Finance, Human Resources, Security and any other regulations as required by the company and relevant to the level of the role and responsibilities of the function.
Apply all workplace Safety Procedures and continually promote at work culture of Safety practices.
Maintain KPIs for monitoring and trending condition monitoring execution and effectiveness.
Oversee Condition Monitoring programs: Vibration Analysis, Thermography for Electrical and mechanical equipment, Ultrasound Analysis, Motion Amplification, Oil analysis, Motor Current Signature Analysis, and the execution of Shaft Laser Alignments.
Oversee Non-destructive testing using Ultrasonic, Eddy Current Testing and Magnetic particle inspection techniques.
Drive Root Cause Failure Analysis of Components and Systems and review how condition monitoring are applied.
Develop and periodically review condition monitoring work procedures and policies.
Review and implement strategies of improving the impact of condition monitoring on planned PM tasks and shutdowns.
Ensure data security of all condition monitoring databases and files.
Manage Budget for Consumables, New Tools, Spares and Calibration services.
Life cycle analysis of critical equipment.
Motivate externally provided for training packages tailored to improve or the business units needs.
Actively Develop and provide Train opportunities for the team.
Maintaining good working relationships with internal and external departmental employees.
Seek and develop relationships with industry leading consultants and experts.
Qualifications
BSc Degree in Mechanical, Electrical/Electronic Engineering or Production Management.
Training in condition monitoring, precision maintenance and Non-destructive Techniques.
Experience with RCM, RCFA, FMEA, TPM or LEAN or related maintenance methodology.
Familiarity with computerised maintenance management systems.
Strong interpersonal skills.
Experience
Minimum five year working experience in a mining establishment.
Must have knowledge of Vibration and Oil Analysis as Condition Monitoring tools.
Must be computer literate (Excel, Word, Outlook, PowerPoint, Projects tools, CAD software). with very good reporting skills.
Competence with PRONTO, JDE or SAP.
BEHAVIOURAL TRAITS
Team worker
Bold initiative
Thinking Safety
Upholding Quality
Technical Skill
Driving Quantity
Driving attendance
OPERATIONAL REQUIREMENTS
Should be able to work well under pressure and have a change driver mind-set.
Must be able to work with minimum Supervision.
Must be willing and able to work long hours and shifts as and when needed.
Minimal requests of absenteeism from work.
Very good verbal communication skills.
A high standard of computer literacy, particularly Microsoft Office.