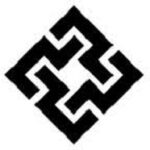 Overall Job Purpose:
The role involves collection, collation, validation and analysis of environmental data and subsequently advising middle management on progress towards achieving environmental sustainability goals and prepare reports for internal stakeholder tracking. The Environmental Data Analyst will play a key role in implementing Environmental Management Systems and coordinating site data for Environmental and Social Data Reporting requirements.
Specific Job Responsibility:
Analysis of all environmental, social and associated data for KML and work cross-functionally to improve environmental performance.
Collaborate with site wide data management team to facilitate the collection, collation of all environmental, social and associated data for KML.
Monitor KMLs progress towards carbon/environmental footprint reduction goals/targets in collaboration with corporate reporting requirements.
Oversee the management of environmental monitoring databases and provide guidance to optimize field activities.
Monitor quality of the existing data collection tools and software and collaborate with site-wide data management teams to facilitate timely interventions and maintenance.
Provide basic training and support to internal users and stakeholders and highlight where additional training support is required.
Completion and submission of KML annual corporate environmental disclosures for further corporate submission on a range of platforms including, but not limited to the Carbon Disclosure Project (CDP) Climate, CDP Water, CDP Forests, Sustainalytics, MSCI and SAM.
Execute quality assurance processes to ensure accurate analyses and reporting.
Monitor the implementation of environmental management strategies providing technical leadership to employees and contractors.
Perform any other duties assigned to by supervisor.
Job Specific Competencies:
Contribute to compliance with the Zambian Environmental Legal requirements, corporate commitments and international best practices.
Environmental management in general.
Knowledge and experience with Environmental Management System (EMS).
Key Job Attributes:
Positive attitude is imperative.
Technically competent and good leadership skills.
Able to develop and encourage the team.
Must be environmental and safety conscious.
Good interpersonal skills and able to create a good network with people within KML.
Must pay attention to detail.
Must be meticulous.
Experience & Qualifications:
At least 2 years' experience in environmental management.
Demonstrable experience in report building in either Excel, PowerBI, Python.
Relevant experience in the mining industry.
Valid experience in the same field.
Full Grade twelve certificate.
At least a degree in an Environmental/Chemical field.
A valid driving license is required.
Advanced Excel skills.