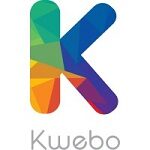 Kwebo Technologies Limited
Kwebo is looking for a Software Project Manager
Kwebo Technologies Limited is a Software as a Service business that builds digital eCommerce infrastructure solutions for African merchants. We are looking to take on a Software Project Manager to help manage our software project.
While having software project management experience is part of the deciding process, we are specifically looking for a person that can work remotely with little to no management from the Directors, can set up and follow a set task list, and has a good grasp of time management.
The Role
Write project requirements for the various aspects of our MVP.
Write Epics, Users Stories and participate in other activities in the agile process.
Assign assets to each project and sets dates for deliverables.
Create and maintain the project roadmap.
Communicate the length each project will take.
Prioritize the gravity of each task or goal and how it will impact business.
Ensure that the expectations of the Board of Directors and Stakeholders are met.
Qualifications
Experience in the software development field.
Experience with agile project management.
Proficient with technology.
Excellent communication skills.
Ability to create and stick to tasks and keep time.
Have your own laptop.
Benefits
Flexible hours and work schedule.
Remote work and minimum supervision.
Be part of a team that values a flexible, fair, motivated, and transparent working environment.
Room to grow in an exciting new venture.