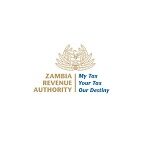 Zambia Revenue Authority (ZRA)
SOFTWARE DEVELOPER- ZRA06 ( LUSAKA) (3 Position(s))
Reporting directly to the Senior Software Developer, the job holder will be responsible for systems development, strengthening existing information systems and ensuring that the implemented systems meet business needs as well as assisting in achieving a sustainable increase in revenue collection and administration.
MAIN DUTIES AND ACCOUNTABILITIES
Gathers & analyses System Requirements through collaboration with cross function team members;
Conducts system development and implementation for systems that will assist in achieving a sustainable increase in revenue collection;
Ensures that development systems adhere to policies, procedure and standards;
Ensures that developed systems adhere to high levels of security and system/data integrity;
Conducts and facilitates system testing for all developed system, ensuring that all identified system bugs are fixed;
Documents all systems developed according to system development standards and ensure that the accepted methodology is followed;
Strengthens existing information systems to enhance efficiency, coordination and complete integration between various ZRA systems;
Ensures that system enhancements are effected as prescribed; and
Ensures that system changes are tested before installation.
MINIMUM REQUIREMENTS
Grade twelve (12) Certificate or General Certificate of Education equivalent;
Degree in Computer Science or equivalent;
Minimum of two years' work experience in systems development; and
Working knowledge of Java or C#.NET or Python / R / JSON / SOAP; Ability to develop web (Both server and client side) and mobile apps (Android, IoS, USSD) is desirable Relational Database Training (Oracle, SQL databases etc); and Proven experience in Systems analysis and designing.
OTHER SKILLS AND ATTRIBUTES
High level of integrity
Innovative
Good personal organization
Team player
Self-disciplined
Integrity
Analytical Skills
Software development skills
Spoken and written Communication skills
Problem solving skills
Planning Skills

Kindly note that Zambia Revenue Authority does not solicit for fees at any stage of the recruitment process, any such attempts should be treated as fraudulent and reported immediately.
Job Opening date :
17-Mar-2022
Job closing date :
31-Mar-2022