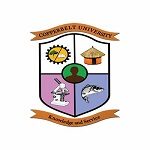 Copperbelt University (CBU)
The Copperbelt University is a Public University established through an Act of Parliament No. 19 of 1987. The University's core business is Teaching, Research and Community Engagement as a service to the nation. The University is an equal opportunity employer hereby invites applications from suitably qualified and experienced candidates for appointment as a Software Developer in the Directorate of Information and Communication Technology.
Software Developer (02 Positions)
Job Purpose
The Software Developer is responsible for interpreting software design concepts and requirements and translating them into usable applications. Day-to-day tasks for a software developer typically circulate through the development process, which spans tasks from creating software blueprints to programming and eventually to the final stage comprised primarily of testing and modification. He or she must have strong analytical and problem-solving skills. The Software Developer will maintain and implement applications and systems and should be experienced in programming languages and should be flexible enough to integrate systems.
Main Duties and Responsibilities
Designs and develops software systems as directed by the project budget and methodology.
Tests newly developed programs to ensure that logic and syntax are correct, and that program results are accurate.
Document all system codes and logic on the projects assigned.
Responsible for system implementation.
Ensures that all developed software is consistently upgraded to address new challenges.
Shall release upgrades for the systems responsible regularly to address technology changes and gaps.
Shall carry out all assignments as given by the superiors.
Required Skills and Attributes
Must have knowledge of third-generation languages such as JAVA, C#, PHP, ASP .Net
Be able to produce documentation, reports and design plans
Have the skills to work in team settings and Communicate effectively
Have enthusiasm and be goal-oriented
Continue to learn about industry trends and developments
Be efficient, dependable and professional
Have sound analytical thinking and be able to meet project deadlines
Qualifications and Experience
Form 5 or Grade 12 Certificate or equivalent with five (5) 'O' Level credits or better in Mathematics and English Language
BSc in ICT or equivalent with 2 years working experience.
Reporting Relationship
Senior Software Developer  
Salary Scale
PSS – 04
Mode of application
Interested individuals meeting the above set qualifications should apply by sending their applications accompanied by detailed current Curriculum Vitae, certified copies of Academic and Professional qualifications together with three (3) names and address of referees, of which two must be professionally acquainted with the applicant.
Hard copy applications should be submitted to the undersigned while soft copies should be emailed to [email protected] not later than 18th June 2021.
The Registrar
Copperbelt University
P. O. Box 21692
KITWE.
Find Zambia Jobs – The best job board for Jobs in Zambia