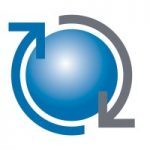 AB Bank Zambia is the market leader in providing financial services to Zambian micro, small and medium enterprises. AB Bank is a member of the Access Holding network, headquartered in Berlin, Germany. We are a digital champion in the financial industry through our own mobile wallet – eTumba.
We are looking for a seasoned SOFTWARE DEVELOPER to drive the development and roll-out of our various existing and new digital platforms (chatbots, internet banking, cards, etc.). Our objective is to reach 1.5 million active customers by 2023 and be the digital bank of choice for the low- and middle- income Zambians in both urban and rural areas.
If you are looking for an opportunity to work in an international environment with a modern technology stack and a vibrant team, then this job is for you!
In this position you will:
Develop new applications and maintain existing applications
Provide smart solutions to everyday challenges through digitization and automation
Develop and expose integrations with various 3rd party services
Develop, secure, maintain and upgrade our various systems (Internet banking, chatbots, etc.)
Be part of the project team for various digital banking projects (cards, internet banking, etc.)
Work closely with Operations, Business, and other departments to provide outstanding software and an excellent customer experience
Your minimum Qualifications and Competencies should be:
A minimum of 3 years' full-time experience in a similar position
Solid knowledge of the following stack: .NET Core, Angular, PHP, SOAP/REST API, Java, JavaScript, Python, Ruby, NGINX, Apache, IIS, MS SQL, All major CMS
Proven track record – you need to submit your portfolio of projects at application stage
Good graphics editing skills
Exceptional analytical, verbal- and written- communication skills
You are a team player, capable of conveying clear strategies and inspiring others
You work well under pressure and have excellent conflict resolution skills
How to Apply:
If you are interested in this position, please submit your Letter of Interest and your CV including portfolio of projects by following the link www.hr.abbank.co.zm by midnight on 17 December 2021. Applications without a project portfolio will NOT be considered. Only shortlisted candidates will be contacted.